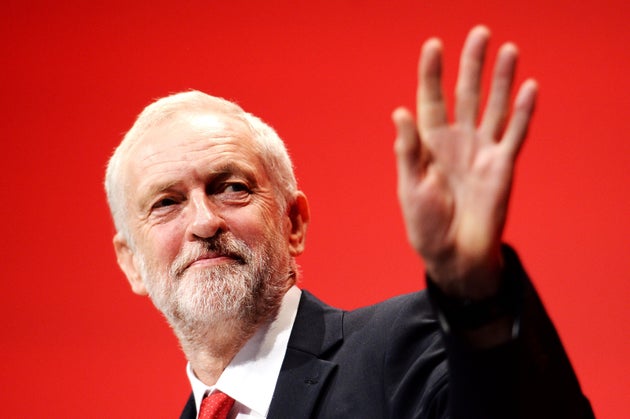 Jeremy Corbyn has moved to heal Labour divisions by appointing more former Owen Smith backers to key posts in his new team in Parliament.
Former Shadow Attorney General Karl Turner, former shadow schools minister Nic Dakin, former Defra shadow minister Nick Smith and Ogmore MP Chris Elmore were all appointed to the Opposition Whips' office.
Allies said the move was a strong signal that Corbyn wants to unite the Parliamentary Labour Party (PLP), many of whom were upset at the sacking of Opposition Chief Whip Rosie Winterton last week.
But eight days after Corbyn started his reshuffle – which followed by his second landslide leadership victory - HuffPost has discovered that 31 vacant shadow posts remain unfilled (see below).
Eight shadow ministerial jobs, and 23 Parliamentary Private Secretary (PPS) posts are still vacant following this summer's mass resignations by MPs who felt their leader was not upto the job.
One of the key reasons so few PPSs - ministerial aides - have been appointed is that they are normally given to new MPs and many of the party's 2015 intake have already been given more senior posts.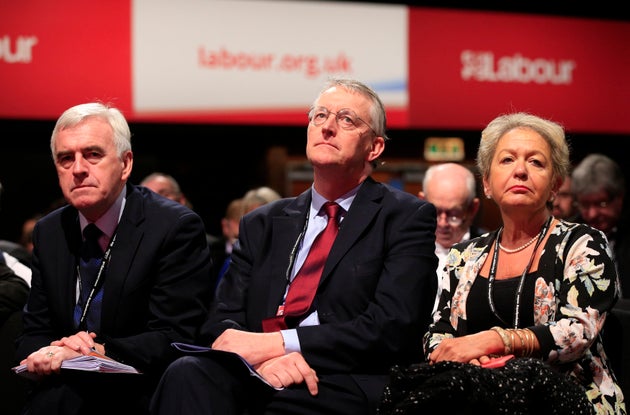 The Shadow Defence team still has two unfilled posts, as well as no PPS to new Shadow Defence Secretary Nia Griffith.
Shadow Work and Pensions Secretary Debbie Abrahams lacks both a PPS and two shadow ministers from her team, although Alex Cunningham was on Thursday made the new shadow pensions minister.
Shadow Treasury, Home Office, Scotland Office and Commons leader teams are all missing a shadow minister from their team. Dave Anderson is having to act as both Shadow Northern Ireland and Shadow Scottish Secretary.
And Jeremy Corbyn himself has still not replaced Steve Rotheram, who is now Labour's candidate for Metro Mayor in Merseyside, in the crucial post of PPS to the Leader of the Opposition.
Shadow Home Secretary Diane Abbott, Shadow Chancellor John McDonnell and Shadow Justice Secretary Richard Burgon have also all been unable to find PPSs so far.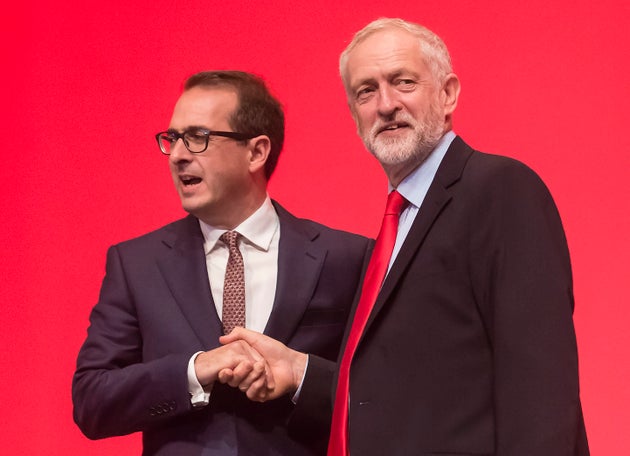 Supporters of the leader point out that Labour does not have to fill all the 124 shadow Government posts that the party had prior to the summer 'coup' attempt against Corbyn.
Some posts may remain unfilled, while new roles have been created such as Dawn Butler's Shadow Minister for Diverse Communities.
Corbyn has underlined how his new team has many more women and minority ethnic MPs than ever before.
Some 39 of the 73 frontbench appointments (54%) made since October 6 have gone to women MPs. Twelve of the 72 have also been MPs from the black and minority ethnic community.
Corbyn's team upset many in MPs last week with the manner of Winterton's sacking, as she was fired at a meeting which she had assumed was being held to discuss progress on the idea of Shadow Cabinet elections.
Fellow whips Conor McGinn and Holly Lynch quit soon after and many MPs cheered Winterton's name at the weekly meeting of the PLP on Monday.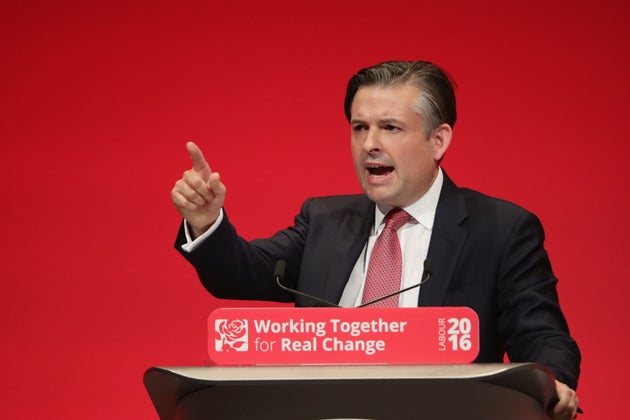 With the removal of Jonathan Ashworth from the ruling NEC also confirmed this week, some backbenchers felt that Corbyn's offer of an 'olive branch' was beginning to ring hollow.
But the appointment of former Owen Smith backers to the Whips' office was seen as a signal that Corbyn and new Opposition Chief Whip Nick Brown wanted to reach out to all parts of the party.
Many MPs want to focus on the battle against the Tories, ahead of a possible general election next spring.
Of the 12 members of the Opposition Whips' office, 9 of them backed Owen Smith, while Deputy Chief Whip Alan Campbell and pairing whip Mark Tami opted to remain neutral given their roles in the party.
As well as Nick Smith, Elmore, Turner and Dakin, fellow whips Jessica Morden, Judith Cummins, Jeff Smith, Vicky Foxcroft and Thangam Debbonaire all nominated Corbyn's challenger. Nick Brown didn't declare for either Corbyn or Smith.
Corbyn moved on Thursday to heal divisions with the appointment of Winterton as his new 'envoy' to fellow socialist parties across the globe.
One Shadow Cabinet minister told HuffPost UK: "Imagine if they'd had the wit to announce that the same day they sacked her? It would have allowed her some dignity and them to prove they wanted to unite the party."
Turner was scathing about Corbyn and his supporters this summer, tweeting that the leader was 'irresponsible' to keep suggesting Labour was on level pegging with the Tories before the summer resignations.
Dakin had also written of his 'despair' at the Brexit vote and that Corbyn had talked about triggering Article 50 to quit the EU the day after the referendum.
Dakin, one of the MPs to back Angela Eagle before switching to Owen Smith, had been highly critical of the sacking of Shadow Foreign Secretary Hilary Benn.
Here is the full list of the Shadow frontbench team, including vacancies:
Leader

Rt Hon Jeremy Corbyn MP

PPS – VACANT

Business, Energy and Industrial Strategy

Clive Lewis MP

Bill Esterson MP

Jack Dromey MP

Chi Onwurah MP

Alan Whitehead MP

Gill Furniss MP*

PPS – VACANT

Cabinet Office

Ian Lavery MP

Andrew Gwynne MP

Cat Smith MP

VACANT

PPS - VACANT

Communities and Local Government

Grahame Morris MP (on leave)

Teresa Pearce MP (acting Shadow Secretary of State)

Jim McMahon MP

Gareth Thomas MP

Kate Hollern MP

Roberta Blackman-Woods MP

Ruth Cadbury MP

PPS – VACANT

John Healey MP (Shadow Housing Secretary)

PPS – Chris Matheson MP

Culture, Media and Sport

Tom Watson MP

Kevin Brennan MP

Louise Haigh MP

Rosena Allin-Khan

PPS – VACANT

Defence

Nia Griffith MP

Fabian Hamilton MP (Also FCO)

Wayne David MP

VACANT

VACANT

PPS - VACANT

Exiting the EU

Sir Keir Starmer MP

Jenny Chapman MP

Paul Blomfield MP

Matthew Pennycook MP

PPS - VACANT

International Trade

Barry Gardiner MP

Department for Education

Angela Rayner MP

Gordon Marsden MP

Emma Lewell-Buck MP

Tulip Siddiq MP

Mike Kane MP

PPS - VACANT

Environment, Food and Rural Affairs

Rachel Maskell MP

Sue Hayman MP

Mary Glindon MP

PPS Vacant

International Development

Kate Osamor MP

Imran Hussain

VACANT

PPS - VACANT

Work & Pensions

Debbie Abrahams MP

Margaret Greenwood MP

Alex Cunningham MP (Pensions)

VACANT

VACANT

PPS – VACANT

Foreign and Commonwealth Office

Emily Thornberry MP

Catherine West MP

Fabian Hamilton MP (Also Defence)

Liz McInnes MP

Khalid Mahmood MP*

PPS – VACANT

Health

Jonathan Ashworth MP

Barbara Keeley MP

Sharon Hodgson MP

Justin Madders MP

Julie Cooper MP

PPS - VACANT

Home Office

Diane Abbott MP

Carolyn Harris MP

Rupa Huq MP

Lyn Brown MP

VACANT

PPS - VACANT

Justice

Richard Burgon MP

Yasmin Qureshi MP

Christina Rees MP

PPS - VACANT

Law Officers

Baroness Shami Chakrabarti

Nick Thomas-Symonds MP

PPS - VACANT

Leader of the House of Commons

Valerie Vaz MP

VACANT

PPS – VACANT

Northern Ireland

Dave Anderson MP (Also Scotland)

Stephen Pound MP

PPS – VACANT

Scotland

Dave Anderson MP (Also Northern Ireland)

VACANT

PPS – VACANT

Transport

Andy McDonald

Daniel Zeichner MP

Pat Glass MP

Richard Burden MP

PPS - VACANT

Treasury

John McDonnell MP

Rebecca Long Bailey MP

Jonathan Reynolds MP

Peter Dowd MP

PPS – VACANT

Wales

Jo Stevens MP

Gerald Jones MP

PPS – VACANT

Women and Equalities

Sarah Champion MP

Paula Sheriff MP

PPS - VACANT

Lord President of the Council and National Elections and Campaigns Co-ordinator

Jon Trickett MP

Shadow Minister for Diverse Communities

Dawn Butler MP

Chief Whip

Rt Hon Nick Brown MP

Whips

Rt Hon Alan Campbell MP (Deputy)

Mark Tami MP (Pairing Whip)

Jessica Morden MP

Judith Cummins MP

Jeff Smith MP

Vicky Foxcroft MP

Thangam Debbonaire MP

Nick Smith MP

Chris Elmore MP

Karl Turner MP

Nic Dakin MP
SUBSCRIBE AND FOLLOW
Get top stories and blog posts emailed to me each day. Newsletters may offer personalized content or advertisements.
Learn more