An SNP MP today faced a dressing down from John Bercow, after he was spotted by the House of Commons Speaker chewing gum.
Bercow joked that Angus MacNeill was undermining his potential to become a statesman by acting in a "boisterous" manner.
The MP was picked on as his colleague, Stephen Gethins, tackled the government on its Brexit strategy as part of an Opposition Day debate on EU withdrawal plans.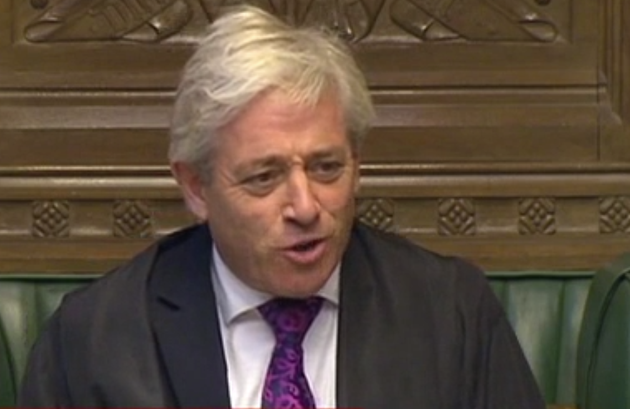 "Mr MacNeill, you are an exceptionally boisterous fellow, and in the course of your boisterous behaviour you appear to be chewing some sort of gum," the Speaker interjected on Wednesday.
"I have great aspirations for you to be a statesman but I think your apprenticeship still has some distance to travel."
NOW WATCH:
SUBSCRIBE AND FOLLOW
Get top stories and blog posts emailed to me each day. Newsletters may offer personalized content or advertisements.
Learn more