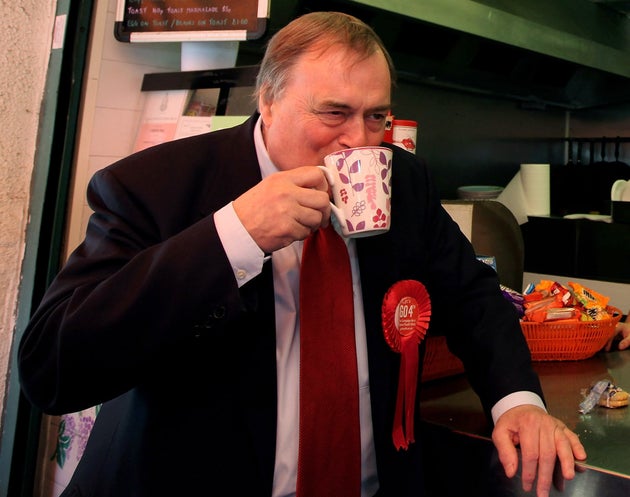 Ex-Deputy Prime Minister John Prescott stepped in to help a stretched assistant in the buffet car on a train.
When the peer once dubbed 'Two Jags' was praised for the quality of his cup of tea, he quipped "That's because I used two bags."
He was on Friday's 11.48am King's Cross to Hull service, and seeing a queue build up in the buffet car offered to get behind the counter.
He started serving passengers teas alongside a Hull Trains female employee.
The former ship's steward, 78, was once mocked by Conservative MP Nicholas Soames who called out to him: "Mine's a gin and tonic, Giovanni, and would you ask my friend what he's having?"
Seemingly not forgetting the put-down, Lord Prescott tweeted: "Hope everyone enjoyed their coffee and teas on today's @Hull_Trains. No one asked for G&Ts!"
Hull Trains thanked Lord Prescott on Twitter for helping out.
A customer called Paul tweeted him, saying: "You make a good brew sir."
Lord Prescott replied: "That's because I use two bags."
SUBSCRIBE AND FOLLOW
Get top stories and blog posts emailed to me each day. Newsletters may offer personalized content or advertisements.
Learn more