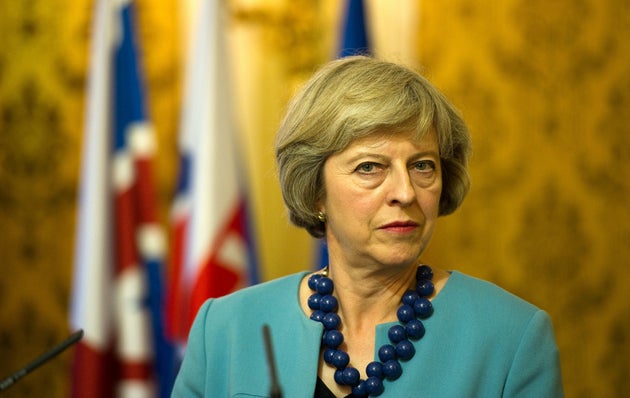 Labour is on course to lose nearly 100 seats if Theresa May calls a snap general election next spring, a new opinion poll analysis has claimed.
Five members of Jeremy Corbyn's Shadow Cabinet, including Shadow Defence Secretary Clive Lewis, would be ousted from Westminster, the study by the 'Saving Labour' pressure group suggests.
The analysis, based on end-of month opinion polls published by ICM since Corbyn was elected last September, claims that if current trends continue then by next May Labour could fall as low as 20%, with the Tories 28 points ahead at 48%.
The figures suggest the Tories could have a majority of 201 – higher than Tony Blair's landslide in 1997 – with Labour losing 99 seats in every part of the country. Labour's sole MP in Scotland, Ian Murray would lose his seat to the SNP.
Supporters of Corbyn swiftly denounced the claims, pointing out that ICM showed that in March, Labour was level with the Tories on 36%. A spokesman for his campaign said that 'the actions of a few' MPs had damaged the party in the polls 'at a time of national crisis'.
Others point out that Labour polled even worse ratings under Harriet Harman and that May could be enjoying a brief 'honeymoon' from the media attention of being a new Prime Minister.
Although the Fixed Term Parliaments Act makes it more difficult to call a 'snap' election, it is highly unlikely a Labour Opposition would vote against such a move if it were triggered by the PM.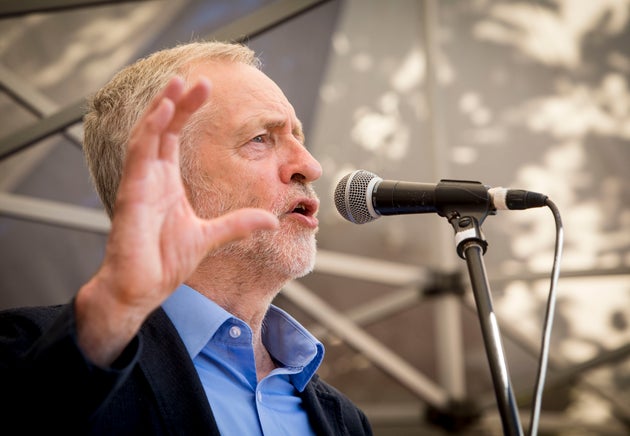 The new analysis suggests that high profile Labour MPs who would be at risk of losing their seats would include Lewis, who currently holds Norwich South with a majority of 7,600.,
Others in the firing line would be Rachael Maskell, Shadow Education Secretary Debbie Abrahams, Shadow Work and Pensions Secretary, Paul Flynn, Shadow Leader of the House and Shadow Welsh Secretary and Cat Smith, Shadow Minister for Voter Engagement and Youth Affairs.
The figures are based on an analysis of recent ICM polls, and assume a 5% increase for the Conservative Party, a 7% decrease in the Labour Party share, a 1% increase in the Lib Dem share and 2% increase in UKIP's vote.
The final results, if there were a uniform swing, would leave the Tories on 426 seats (+95), Labour on 133 (-99), the Liberal Democrats on 10 (+2) and UKIP on 2 (+1).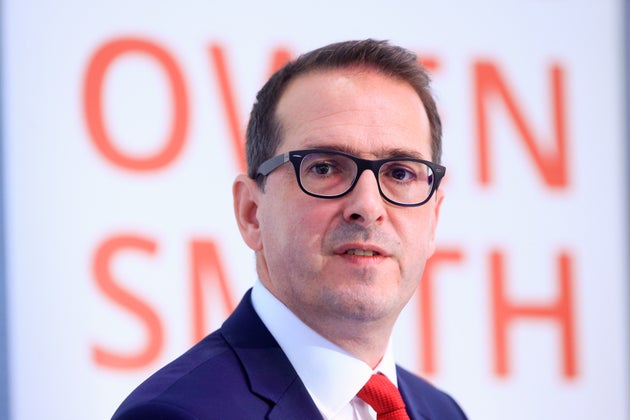 Neil Coyle, Labour MP for Bermondsey whose own seat would fall back to the Lib Dems under the projection, said that the figures showed why Owen Smith was the better choice to lead the party.
Coyle, who was one of 35 MPs to nominate Corbyn in the 2015 leadership election, told HuffPostUK: "All the evidence so far is that Jeremy's on a downward trajectory in the polls.
"The danger of continuing along the current path is we risk further distancing ourselves from the general public, with obvious electoral consequences if there's a snap election next year, .
"We have just one chance to change that. Let's not give the Tories another decade. Let's give Owen a chance to turn around Jeremy's poor ratings."
A spokesman for the Jeremy Corbyn campaign told HuffPost UK: "Before the attempts began to remove Jeremy Corbyn as leader, Labour and the Tories were neck and neck in the polls.
"The actions of a few, at a time of national crisis, have damaged the party in the short term. This shows why the party must unite behind the democratically elected leader, whoever that might be.
"No MP or party member that is truly loyal to Labour, our movement, and to winning a general election should be talking about splits. Our movement should come together and relentlessly focus on winning elections, whilst opposing all calls to split."
SUBSCRIBE AND FOLLOW
Get top stories and blog posts emailed to me each day. Newsletters may offer personalized content or advertisements.
Learn more