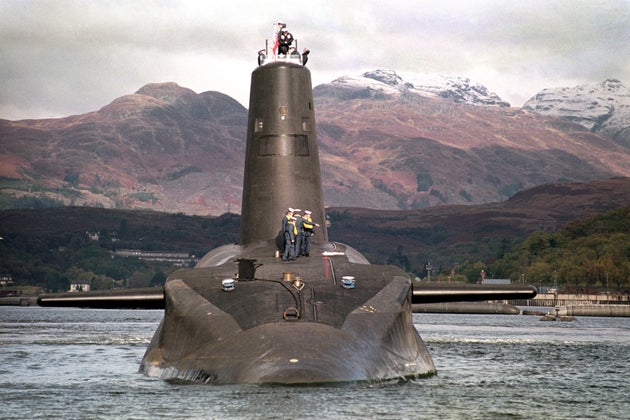 Labour's "knowingly dishonest" review of Trident aims to oust MPs critical of Jeremy Corbyn and should be abandoned, a Labour backbencher has said
Jamie Reed, who quit as a shadow minister when Corbyn was elected leader, has launched a withering attack on the review of whether Labour should still support the renewal of the nuclear weapons system, warning it "knowingly embraces electoral defeat".
In his submission to the Labour Defence Review, seen by The Huffington Post UK, the MP for Copeland in Cumbria argues the purpose of the "chaotic, dishonest, and shambolic" audit is to "split the Labour Party", and to "continue the deliberate agenda of dividing" the MPs and peers in the Parliamentary Labour Party and members.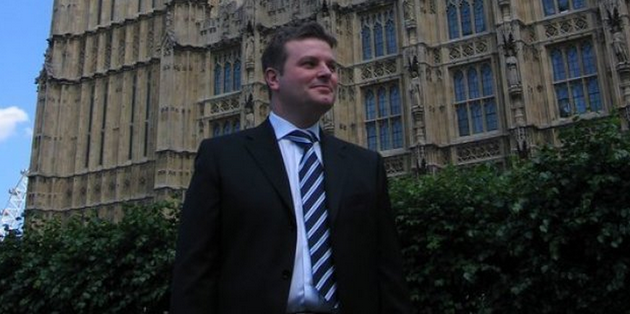 Reed cites the parallel Trident review published by Labour MP John Woodcock that backs renewal, arguing that what is still Labour policy is "morally right, strategically justified and overwhelmingly in the national interest".
In a jibe at 'Corbyn-istas', he goes on that there is "nothing 'right wing' about seeking to rid the world of nuclear weapons through a multilateral approach", and says the creation of an independent nuclear deterrent and the separate civil nuclear industry is an Atlee legacy and should be a "source of immense pride for Labour".
Labour ditched its support of unilateral disarmament in the 1980s. But Cobyn has long taken the opposite stance and a review is being carried out by Shadow Defence Secretary Emily Thornberry, a Trident sceptic, over whether missiles on four submarines should continue to provide a continuous-at-sea system. At one stage Ken Livingstone was co-author. The Government is expected to call a vote shortly.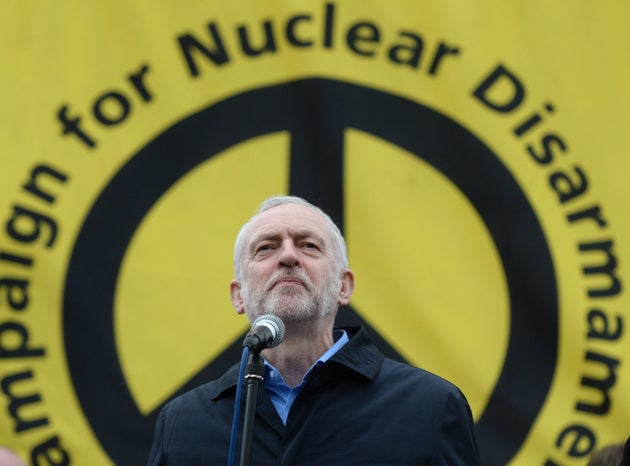 Reed, whose constituency is home to the Sellafield nuclear site, said in his contribution of the desire to split the party:
"The painful and regrettable truth is that this review was not needed. This review is an exercise designed to split the Labour Party and to continue the deliberate agenda of dividing the PLP from the membership of the Party.

"In this regard, this exercise is the means to an end: the facilitation of the deselection of sitting Labour MPs. As such, this defence review is a knowingly dishonest process."
He goes on that unilateral nuclear disarmament is out-of-tune with the country, and suggests Labour is sabotaging its prospects of re-election::
"A policy of unilateral nuclear disarmament is a policy that knowingly embraces electoral defeat. As such, a unilateralist policy would betray not just Labour voters, but every man woman and child in the United Kingdom who require a Labour government in order to improve their lives and their communities."
The MP, elected in 2010 who says he will stand on a pro-nuclear ticket in 2020 regardless of the outcome of the review, goes on that Labour should take "great pride in being the standard bearers for one of Attlee's most important legacies":
"We should also acknowledge, once and for all, that there is nothing 'right wing' about seeking to rid the world of nuclear weapons through a multilateral approach.

"On the contrary, these are Labour values that chime with Labour voters and supporters across the country. Moreover, there is nothing Labour about any policy that refuses to recognise these truths."
He concludes:
"This defence review has been a chaotic, dishonest, shambolic process. For the sake of the Labour Party, for the sake of the 9.3 million people who voted Labour at the last election, and for the sake of the country, it should be abandoned without delay."
Thornberry is due to deliver an interim report this month. In February, HuffPost UK learned detailed plans to replace submarines with a cheaper, aircraft-based nuclear deterrent were being considered.
SUBSCRIBE AND FOLLOW
Get top stories and blog posts emailed to me each day. Newsletters may offer personalized content or advertisements.
Learn more