A quick search on ebay on Friday revealed scores of auctions featuring the new coin broken apart, with the silver centre detached from the outer ring.
While conceding there may be errors in a small number of coins, the Royal Mint says it suspects some people have "deliberately manipulated" their coins.


A spokesperson said: "The Royal Mint produces around five billion coins each year, and will be striking 1.5 billion new £1 coins in total.
"As you would expect, we have tight quality controls in place, however we expect variances in a small number of coins, particularly in the striking process, due to the high volumes and speed of production.
"Members of the public can be confident that the number of coins that may contain errors is extremely small and that they can continue to be used.
"Unfortunately, we have observed a number of coins with separated and reversed inners and outers for sale on online auction sites.
"Our belief is that these have been deliberately manipulated and we would remind people that breaking up a UK coin is illegal under the Coinage Act 1971."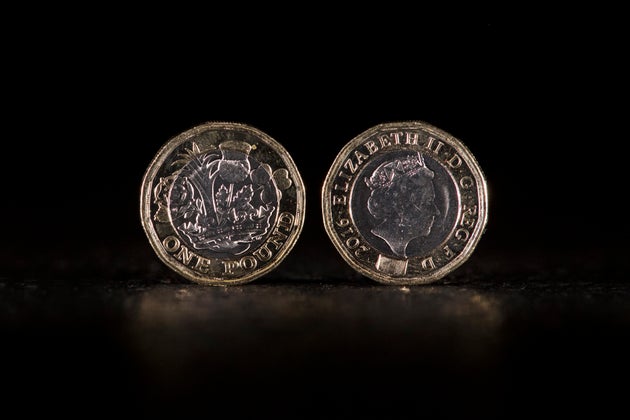 The coinage act states: "No person shall, except under the authority of a licence granted by the Treasury, melt down or break up any metal coin which is for the time being current in the United Kingdom or which, having been current there, has at any ' time after 16th May 1969 ceased to be so."
The penalty for breaking this law is a fine of up to £400, but it can also result in a prison term of up to two years. 
The records of the Crown Prosecution Service only go as far back as 2006, but they say that no one has been prosecuted for defacing or damaging coins in that time.
The law is different for bank notes, however.
According to the Law Commission it is not illegal to deliberately destroy a banknote.
However, under the Currency and Banknotes Act 1928, it is an offence to deface a banknote by printing, stamping or writing on it.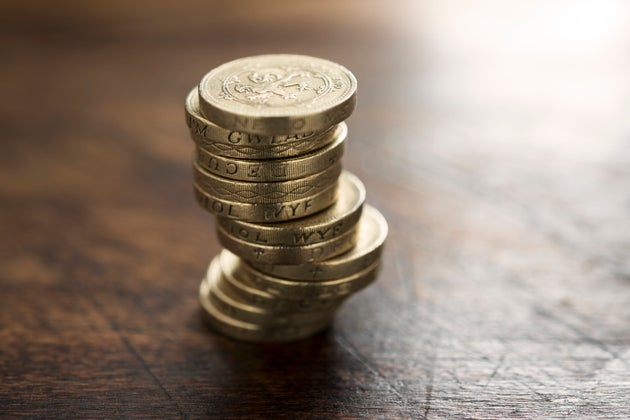 Money expert Alex Cassidy, from GoCompare's Coining It In, told the Mirror what shoppers should look out for. 
He said: "As with the current £2 coins, the 2017 £1 coin is bi-metallic - in this case an outer 'gold' coloured nickel-brass band with an inner 'silver' coloured cupro-nickel disc.
"Because of this, any potential die errors during production, which occurs when the dies have become misaligned, could be worth a lot of money.
"Punters should pay attention to both the floral crown on the reverse side for any rotations, as well as the Queen's head, which should sit directly above the new bevelled edge."
SUBSCRIBE TO & FOLLOW UK DAILY BRIEF