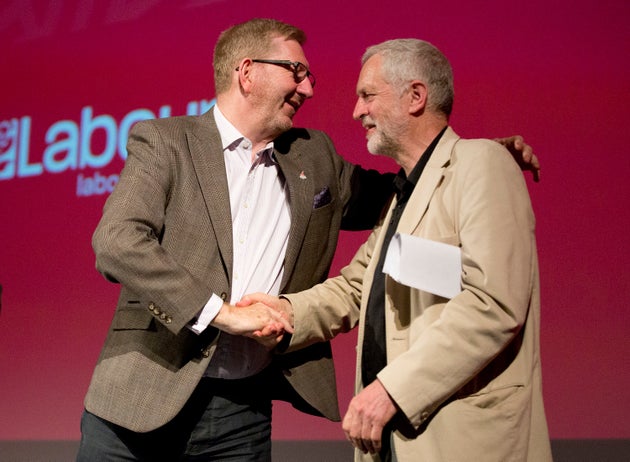 The leftwing candidate for Scottish Labour leader is on course for a decisive victory after the Unite union signed up thousands of members to take part in the election.
MSP Richard Leonard, a keen supporter of Jeremy Corbyn, looked set to beat rival Anas Sarwar following a hugely successful snap campaign to bring trade unionists on board.
HuffPost UK can reveal that Len McCluskey's union signed up 2,700 members to the "political levy" – a payment needed to be eligible to vote in the Labour contest - in just two days last weekend.
The new members, who responded to a mass text and email campaign, came on top of the 5,000 levy-payers the union already has on its books.  
Thousands more are expected to be signed up in the coming weeks, ahead of the final closing date for new members of October 9. Voting takes place next month with the winner announced in November.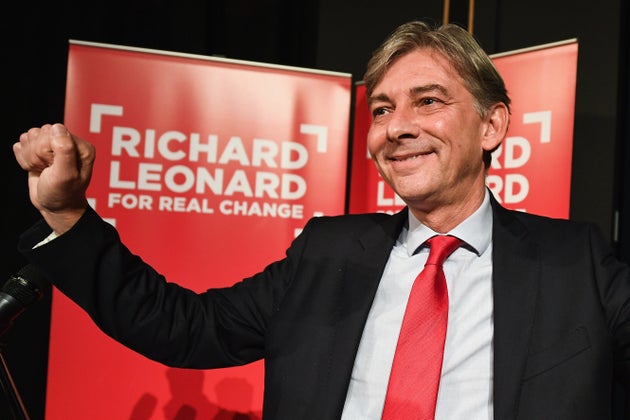 With just 20,000 Labour members in total in Scotland, Unite members are now set to wield a large proportion of the votes needed to win the contest, which was sparked by the resignation of former leader Kezia Dugdale.
One source said that Unite members could end up comprising a third of the entire electorate.
The texts sent to union members, a copy of which has been passed to HuffPost UK, suggests an "opt-out system" for the terms and conditions, rather than an opt-in.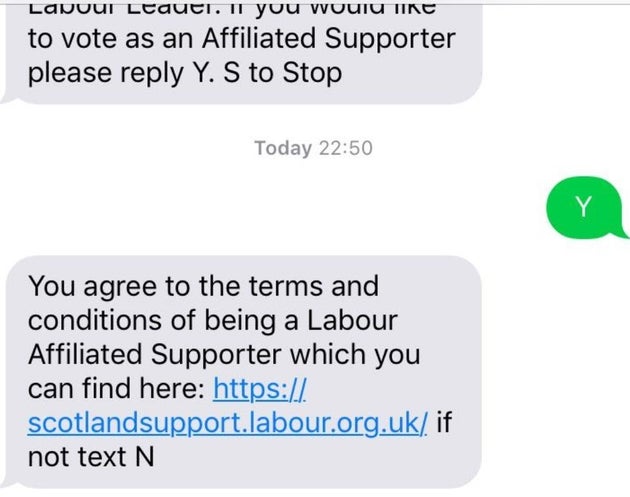 A Scottish Labour source on the moderate wing of the party said: "Any attempt by Unite to turn Scottish Labour back into a branch office of the UK party will infuriate members. We fought hard for our autonomy."
Elected as an MSP for the first time only last year, Yorkshireman Leonard rapidly emerged as the Left's candidate after Dugdale surprised the party by quitting with immediate effect in August.
Sarwar is already on the defensive over his decision to send his children to private school and over his shares in his father's family business.
He is expected to win the further support of another 'mega-union', Unison, on Tuesday.  Sarwar has not won the endorsement of a single trade union.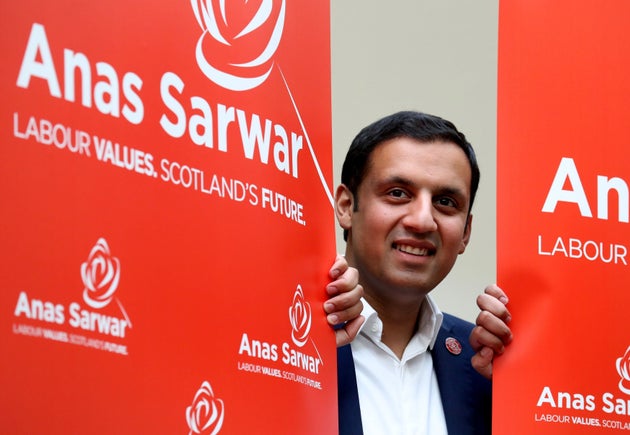 Sarwar supporters had hoped that he had a fighting chance in the contest because members in Scotland preferred Owen Smith to Corbyn in last year's national leadership election - bucking the nationwide trend for the leader.
A former deputy leader of the party and MSP until he lost to the SNP, he too was expected to sign up more Labour members in the campaign, but may not be able to compete in the 'arms race' unleashed by Unite.
Both men are due to hold their second hustings meeting on Tuesday.
The union - Britain's biggest - is one of Corbyn's most powerful backers and general secretary Len McCluskey played a key role in 2016 in refusing demands from the Shadow Cabinet to get the leader to step aside.
Unite's role in the 2015 leadership election was crucial too, signing up 115,000 of its members to pay the levy to take part in the ballot. That meant one in five of the 554,000 voters was a Unite member.
SUBSCRIBE TO & FOLLOW UK POLITICS