The president of the Philippines has said he once threw a man out of a helicopter - and would not hesitate to do it again.
Reuters reported that Rodrigo Duterte, who has earned the nickname The Punisher, said during a speech that he once hurled a Chinese man suspected of rape and murder out of an aircraft.
He said: "If you are corrupt, I will fetch you using a helicopter to Manila and I will throw you out.
"I have done this before, why would I not do it again?"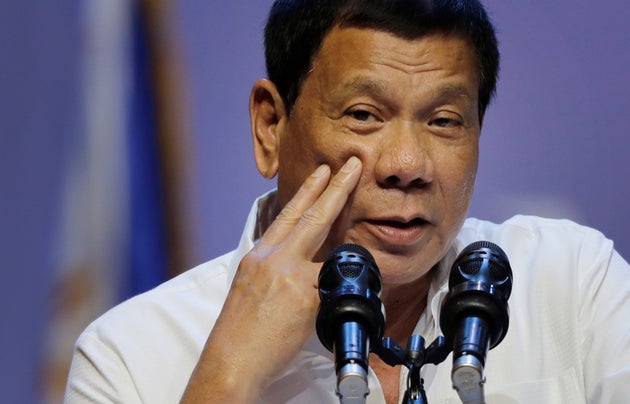 In an interview on Thursday with the ABS-CBN news channel, he was non-committal when asked if the incident really happened.
"Helicopter to throw a person?" he asked. "And if that is true, I will not admit it."
His spokesman, Ernesto Abella, suggested earlier the story was an "urban legend".
But this isn't the only totally WTF thing Duterte, who won the presidency with more than twice the number of votes as his nearest rivals, has said. Here are six more:
1. He said he shot three people dead
Earlier this month, he said he had shot dead three criminal suspects when he was mayor of the city of Davao.
"I killed about three of them... I don't know how many bullets from my gun went inside their bodies. It happened and I cannot lie about it."
2. He encouraged people to kill drug addicts
The Guardian reported that on the same day as he was sworn in as president, he urged people to kill drug addicts.
He said: "If you know of any addicts, go ahead and kill them yourself as getting their parents to do it would be too painful."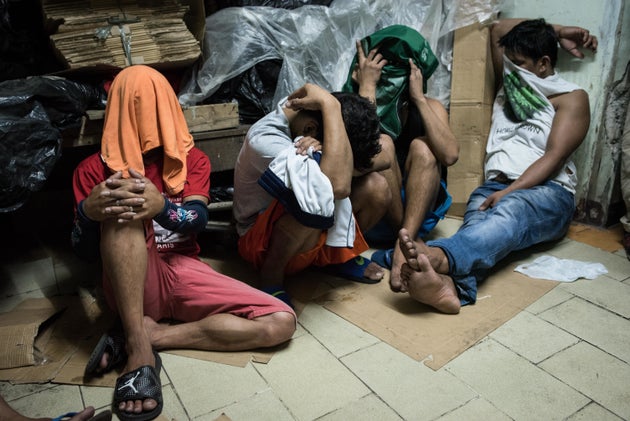 3. He threatened to burn down the United Nations
When the UN condemned Duterte's crackdown on suspected drug dealers, which has so far seen around 6,000 people killed, he did not react well.
According to the Independent, he called UN human rights chief Zeid Ra'ad al-Hussein an "idiot", adding: "You go and file a complaint in the United Nations, I will burn down the United Nations if you want.
"I will burn it down if I go to America."
4. He called Barack Obama a 'son of a whore'
When asked by a reported how he intended to reply if the US president asked about his crackdown on the drugs trade, he said he would tell him to "be respectful".
According to the BBC, he said he would tell Obama: "You must be respectful. Do not just throw away questions and statements. Son of a whore, I will curse you in that forum."
5. He levelled the same insult at a Channel 4 journalist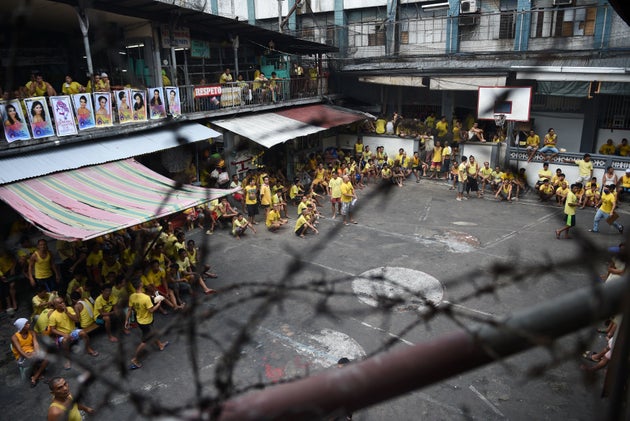 6. He compared himself to Adolf Hitler
He said he had been: "Portrayed or pictured to be a cousin of Hitler," continuing: "Hitler massacred three million Jews ... there's three million drug addicts. There are. I'd be happy to slaughter them."
He was referring to a Philippine government estimate of the number of drug addicts in the country. Historians say six million Jews were killed by the Nazis under Hitler before and during World War II.
SUBSCRIBE TO & FOLLOW UK DAILY BRIEF