Philip, 59, has kept a low profile since Theresa May came to power in last year, continuing his career in finance in the City of London.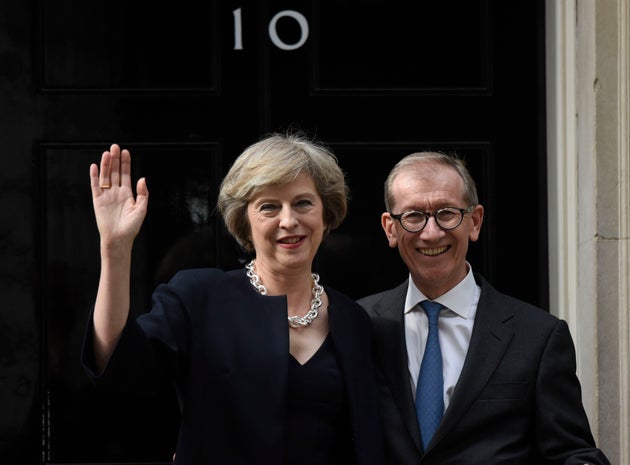 Right at the very end of the interview, host Matt Baker slipped in one final, devastating and very un-BBC question:
'Just very quickly - how on earth do you sleep at night?

Matt Baker
After an audible gasp from co-host Alex Jones, Cameron, to his credit, recovered quickly and launched into a quick overview of his sleeping habits.
He said: "I've always been able to sleep OK actually. I've found if you work hard during the day and try and get your stuff done and try and put it behind you... because at the end of the day if you're exhausted you'll make rotten decisions.
"So you have to get a good night's sleep."
Whether or not it was merely an innocent query or a loaded political jab has never been clarified.
May is hoping tonight's appearance will help convey her as a person to the public ahead of the General Election, rather just a politician.
"This has been driven very much by her and her office - she knows she is offering herself for election for the first time as Prime Minister and she feels it something she has to do.
"She is certainly not a 'look at me' politician but she appreciates the importance of people being able to see what motivates her."
SUBSCRIBE TO & FOLLOW UK DAILY BRIEF