The Olympic diver married US screenwriter Dustin Lance Black in a fairytale ceremony in front of 120 close friends and relatives at Bovey Castle in Devon on Saturday.
The 22-year-old shared a snap of him walking down the aisle with Dustin, known as Lance, with fans on Instagram.
He captioned the pic: "On 6th May 2017, I married the love of my life, @dlanceblack. We shared the day with 120 of our closest friends and family, from Texarkana to Plymouth! Thank you to everyone who made this weekend the most special weekend of our lives!"
Meanwhile Dustin added a photo of them arm in arm, about to kiss, on top of a bridge.
He wrote: "So… what did you do this weekend?"
He later posted another snap on Twitter, writing: "6th of May 2017. When my hopes and dreams of 'Maybe one day...' came true."
According to reports, the 22-year-old Olympian re-enacted the balcony scene from Shakespeare's 'Romeo And Juliet', calling out "Romeo, Romeo, wherefore art thou Romeo?" prior to the ceremony.
After exchanging their vows, members of the London Gay Men's Choir sang the Bruno Mars song 'Marry You'.
It was followed by a three-course cordon-bleu meal with champagne and wine and a a wedding cake made by Tom.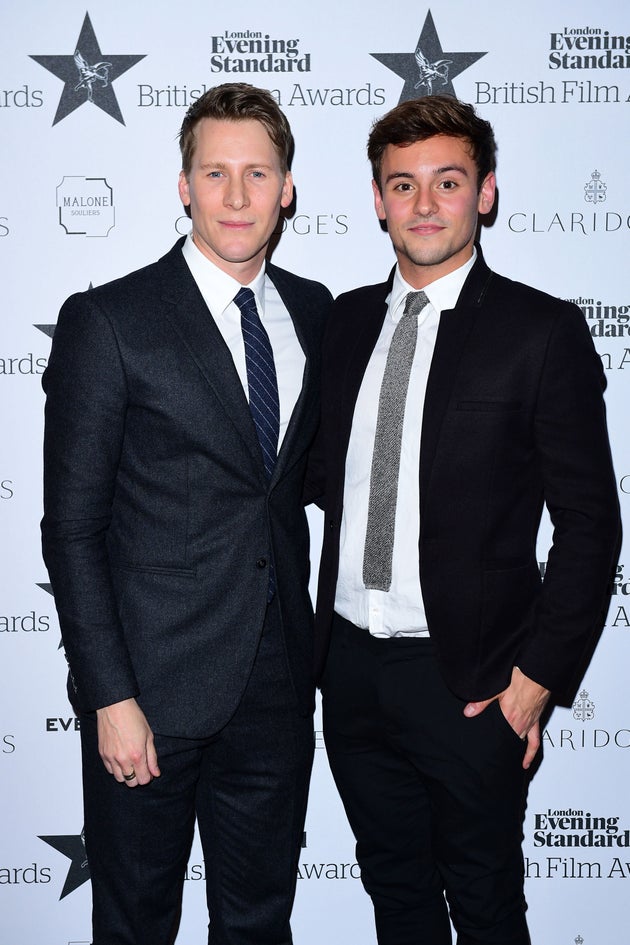 Although he didn't elaborate on his health, he assured fans he was alright, commenting: "What doesn't kill you makes you stronger. Back on the board soon."
Tom and Lance first got together in 2013, with the diver coming out publicly in a YouTube video in the months that followed.
In the clip he told fans that his "whole world changed" when he fell in love with a man.
SUBSCRIBE TO & FOLLOW UK ENTERTAINMENT