A Tory councillor who told a woman who confronted him at a foxhunt "I'd quite like to shag you" has resigned.
West Norfolk Foxhounds master and huntsman Charles Carter, who was until yesterday Breckland District Councillor for Saham Toney ward in Norfolk, was filmed making the remarks during a hunt earlier this week.
Clad in full hunting regalia, Carter was filmed by Linda Hoggard as she challenged him.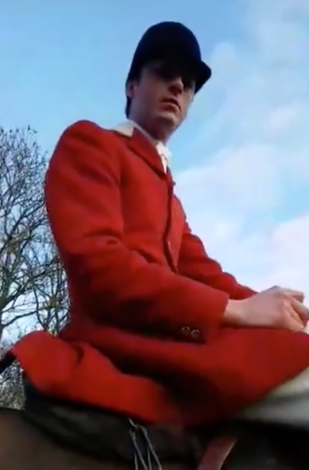 Carter simply replies: "OK" as Hoggard asks him: "Excuse me, did you know fox hunting was banned?"
He then produces his phone and asks her: "What is your name?"
When she does not respond, he follows this up with: "I'd quite like to shag you."
When Hoggard threatens to tell her husband, a smirking Carter replies: "Can I take you to bed please? You're very pretty."
The footage was filmed on 23 January during a Middleton Hunt meeting in North Yorkshire and was published on the Stop The Cull Facebook page.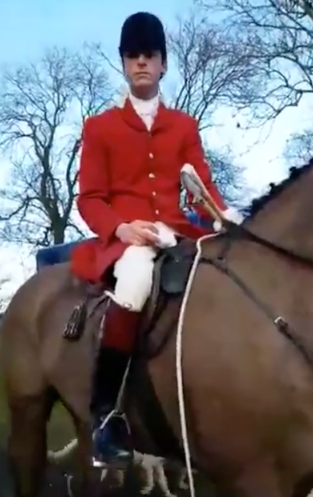 His resignation was received and accepted by the Leader of Breckland Council, William Nunn.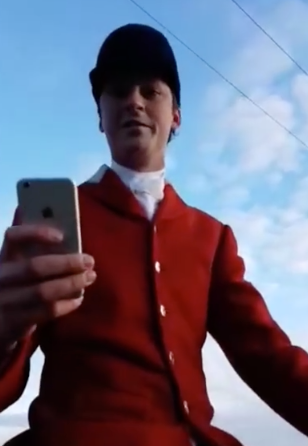 Nunn had earlier said: "Having been made aware of the video… I was appalled by the conduct of one of my Conservative Councillors who has clearly brought the party and the Council into disrepute as a result of his behaviour."
Hoggard told the BBC: "I've always disagreed with fox hunting even being a country person. I'm not an activist – the last hunt I followed was 15 years ago. I'm a housewife with children and they were hunting near me and I thought right I'm going to follow.
"I didn't know he was a councillor. I didn't even know him. I just went out and then confronted him. What he gave me was bang out of order."
Carter's LinkedIn profile still lists him as a councillor, as well as Master and Huntsman of The West Norfolk Foxhounds. He wrote: "This includes managing the kennels, hunt staff, hounds, property, the hunt country and fencing (hunt jumps) within it alongside taking a leading role in the management of the hunt financial and social fundraising affairs."
SUBSCRIBE TO & FOLLOW UK DAILY BRIEF