By writing about harrowing moments such as these, Harrod hopes to humanise the migrant crisis. Deadly Deceit tackles our inherent fear of the 'other' in many facets, from voodoo religion and women in authority to foreigners searching for a home. Whatever your thoughts on Brexit, Harrod's take on the matter of immigration and the search for a better life is simple;
Her book performed a rare feat. It penetrated the unfathomably isolating pain of mental illness. Her writing assured me that I wasn't alone. Her writing was unblinking in its honesty and it showed a complete lack of self-pity. It lacked the jocular cheerfulness that writing on depression is often mired with.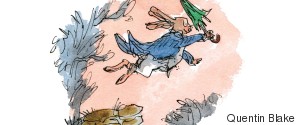 It must be about a year ago that I received the extraordinary letter from Francesca Dow, the director of Penguin/Random House children's books. It was about a story by Beatrix Potter which she had never illustrated. It was called The Tale of Kitty in Boots and included with the letter was a facsimile of the original manuscript. Would I like to illustrate it?
I think it's about time the mainstream bookshelves reflected the mix and diversity that actually exists in society. I think it's time that diverse characters, with racially diverse backgrounds and parentage and histories, finally found their way onto our contemporary bookshelves in the 'main' sections.
Though not without their own growing pains, the digital evolution has been kinder to films, TV, music and, naturally, video games. It is the book industry today that is looking to evolve its very offline habits and compete effectively for consumers' attention.