I will never shirk from holding the Government account, pressing for fair energy prices, for renewable energy; for shale gas to be produced responsibly, and for communities to benefit from the local funds. But a fund devoted to the common good could unite politicians and public alike.
Parliament will be standing up for fair taxes. For all companies to pay responsible tax and to play by the same set of rules. If Parliament steps up, we won't be the last country to do so. But the UK will be at the front of the pack. Right where we should be.
Despite the turmoil, Parliament must set about the business of passing legislation. And just maybe, after a quiet weekend, the Chancellor may surprise us all. Because one bit of unfinished business, where the UK could act decisively, is on multinationals and the taxes they pay.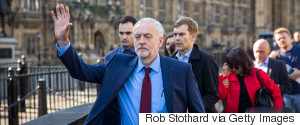 This campaign proved it is not enough to win support in London and the big cities - the heart of Jeremy's support. The voices of towns in former industrial, coastal and rural areas across England and Wales, who feel left behind, was heard loud and clear... The uncomfortable truth must be faced, or Labour will not rebuild our relationship with many of our longstanding voters. During the post-mortem, Labour MPs, MEPs, councillors and members will have to decide whether Jeremy can reassure and re-unite our supporters beyond London and the major cities. And do so, before a possible autumn general election against a new Tory leader.
The Chancellor's flawed and ill-thought out cuts to tax credits were put on ice by the House of Lords this week. Now he has to bring new proposals forward. There are 3.3million families, 5,300 of them in my constituency, worrying about what he will do.
It's time to bring an end to overcharging by the Big Six. I am calling on the Government to put five years of inaction behind them and ensure everyone pays a fair price whether they switch or not, and back a 'Protected Tariff'.
Before polling day I was looking forward to a woman being secretary of state for energy and climate change after the election, but I hoped it would be me not Conservative Amber Rudd... To round it all off, we heard the ideological underpinning of many of these changes from the Secretary of State when she gave her first major speech on climate change last month. Divisive and short-sighted, it sought to dial down our distinctive leadership on climate change just as China, the US and much of the rest of the world makes bold moves, and instead sympathized with "the suspicion of those who see climate action as some sort of cover for anti-growth, anti-capitalist, proto-socialism"... As Amber and Andrea enjoy their holiday taking in some summer sun, beware. Winter is coming.
In Osborne-land, taxes were miraculously cut, a new living wage introduced, the government is finally on course to balance the books and a grateful nation walks happily into the sunlit uplands, thanking the Government. Back in the real world, 13million families will be £260 a year worse off.
The fundamental truth that runs through Labour's manifesto and the Green Plan we publish today is that Britain succeeds when working people succeed. Our economic success cannot be built by eroding our natural environment any more than it can by eroding wages or living standards.
More than two years ago David Cameron promised, at Prime Minister's Questions, to require the energy companies, by law, to put all customers on the cheapest tariff. Quite an undertaking, you might think. Yet research I've published today has revealed that despite 17 solemn promises, 75% of households are still not on their supplier's cheapest tariff. Or, to put it another way, three out of four households are being routinely overcharged by their energy supplier. And not just by a little bit, they're being overcharged a lot.
On Saturday nearly eight million households will start paying the price for David Cameron's failure to stand up to the energy companies...
One of the reasons people's energy bills have increased so sharply in the last three years is because energy companies are now making much more profit than they were. In 2009, Britain's big six energy companies made just over £2billion in profit. Last year it was nearly £4billion. Overall, in the last three years, the energy giants have enjoyed a huge windfall of £3.3billion in extra profits. That £3.3billion on top of the profits they were already making. So the question people are asking themselves is why is David Cameron not stopping these companies from ripping people off? .
The UK spends more than any of its western counterparts on childcare and yet it remains unaffordable for many working parents and continues to make headlines for all the wrong reasons. So what went wrong; who can we blame; and what are the solutions?
I know that some of my Twitter friends, like @Marion Chapsal, have an interest in collecting examples of powerful women speakers and leaders. Having ...