Madagascar has many different faces. There's the wealth of biodiversity and endemic species such as the famous lemurs, but then there is also the extreme poverty and political instability. Before I arrived on my volunteering placement, I didn't really know what to expect; I'd never been out of Europe before so everything was a new experience.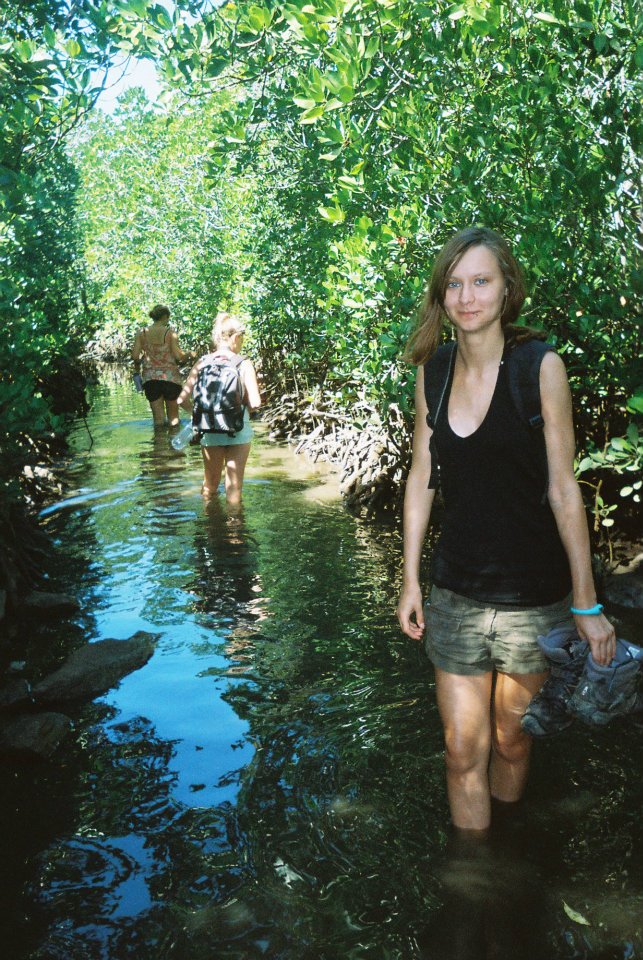 When I first walked into the local village on the island of Nosy Be, where I was to spend my time on the project, I wasn't sure what I felt. It was completely alien to me and there was something about seeing people living so accustomed to such basic conditions that had a great impact. There were no tower blocks, no electricity pylons, no supermarkets, no roads; just wooden huts, outside taps and open fires.
But surprisingly it wasn't a depressing experience, nor did I feel the need to pity the local people. First I found it hard to believe that it was real life for them, but once Nosy Be began to feel like home I was instead inspired and in awe of the residents' ability to survive without everything that I had become reliant on back in the UK.
Overall I felt a sense of calm and contentment throughout my time living on camp. Nosy Be is a small island just off the north of the mainland, and we were lucky enough to be right on the coast. When the tide was in I went to sleep to the sounds of waves breaking and then woke to the sounds of the chickens which had been attracted by the cooking of breakfast right outside my hut.
As a wildlife conservation volunteer, I went into the forest which bordered our camp every day, and only had to walk for a few minutes before I had the possibility of seeing a lemur - one person even had an unexpected lemur encounter at the long drop. Night walks were my favourite experience; with only the moon and my head torch for light we ventured off the paths in search of the elusive mouse lemurs. We crept around as quietly as we could until we saw the sparkle of an eye hidden amongst the leaves up in the trees. Although mostly they only sat still and ate the leaves and fruit they found, I was fascinated by the small shy creatures and could have stood for hours just watching them.
The atmosphere on camp was very laid back and everyone was easy to get on with because we all had similar reasons for being there, one of the great things about volunteering. The evenings were relaxed apart from on party nights when we were able to dance the night away on the sand with endless stars lighting up the sky.
I was sad to return home; it was strange to come back to such a busy and technology focused country. I would however recommend the experience of volunteering to anyone looking to get a new perspective on life, I found volunteering as eye-opening as it was rewarding and definitely something I would like to do again in the future.
Author Jenny Collins is an Online Journalism Intern at Frontier, an international non-profit volunteering NGO that runs 320 conservation, community, and adventure projects in 57 countries across the globe. She spent last summer volunteering with Frontier on their Madagascar Wildlife Conservation project. She can be found blogging on Frontier's Gap Year Blog or posting on the Frontier Official Facebook page.