Rowany Rendell volunteered on Frontier's Madagascar Teaching, Wildlife and Diving project where she undertook numerous dives, learnt to identify many different marine and wildlife and excelled in teaching local children. Here, Rowany spoke to us about her time on all aspects of the project, as well as her enjoyment of searching for camouflaged reptiles!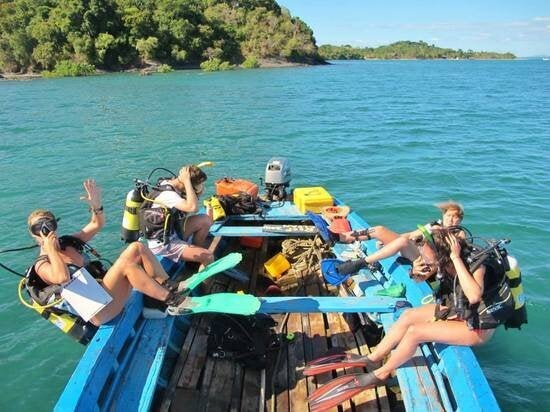 Weeks 1-3; Marine conservation
It took me a week to get used to the environment, as even though I liked the food, I struggled to eat much, though I soon got my appetite back to its usual size once I had adjusted to the climate and my malaria pills. Anyway despite my lack of energy I still enjoyed the quick intro into PADI (I found that I was at a slight advantage as I had already started working through the book).
I love being in the water and found that I learnt and felt more comfortable in the water each and every time I went down, the only thing I disliked was getting back into the boat; it took me 2 and a half weeks to be able to do this on my own reliably (though being sea sick wasn't very pleasant either). The thing I loved the most was learning, passing the tests and also being able to identify what I saw in the water as this made me appreciate what I saw more; particularly when I knew it was something rare. I also loved the night dive as the luminescence was stunning!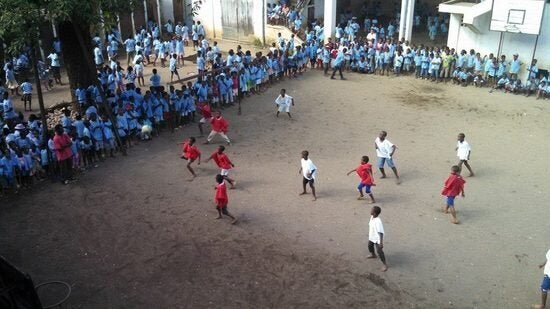 I loved teaching so much that I stayed on an extra week, even though this cut into my already shortened Forest section (due to a mix up with my visa). I have a bit of previous teaching experience though I still felt a bit nervous, but once I started I was fine. My 1st 2 days teaching were at Les Abeilles with some pre-primary children as the normal school was closed. This was a good experience as I got to see a variety of teaching methods over a range of age groups as the younger children only went to school in the morning, I was then invited to join some of the older classes where I was also able to try teaching for the first time, which was unexpected but nice. Once the school was open again I was able to get into a good routine teaching with session plans, and so, with much repetition through the range of classes, I was soon able to assess and develop my teaching and board writing techniques. School days generally began with sports classes, though these were not as set in stone as the English lessons so sometimes the teachers chose not to bring the children out if it was raining, but when they came the sessions were fun and energetic with lots of relay races.
The English lessons were half an hour long and with the teachers in the classroom all we had to do was teach, and the children seemed eager to learn. There were also 3 youth club evening sessions a week, which I was involved in more and more until the final week [when] Alex and I were able to plan and run the session on our own. I enjoyed these sessions as there was an interesting group of students aged between 16 and 26, so it was a chance to try out a different style of teaching.
I found the most challenging thing was planning for and teaching at MFR (an English course based in an agricultural college), as I had not been there before or met the people, and they did not know me at first and so they were quiet and shy, which I found a little off putting after teaching loud and energetic children. However, I also found it the most educational, as not only was it interesting to see how different people of different ages learnt and how to plan the lessons to match; I also had to do more in depth revision of content itself as I haven't really thought about the different parts of the English language. So, I now know more about nouns, pronouns and adjectives than I did before. I was also lucky enough to be part of a project where I was able to give some Malagasy teachers some advice on assessments, and chatting with some of them individually highlighted to me how much they have to deal with. I thought teaching in England was hard enough but with very little resources and so much curriculum to cover with 60 to 120+ children per class, they do extremely well!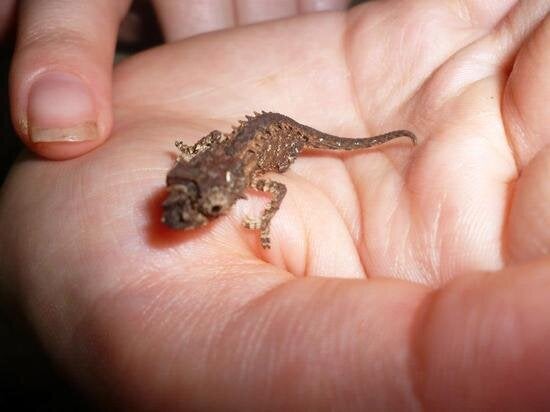 Weeks 7-8.5; Forest conservation
This was something I had been looking forward to, and I was continually on the lookout for reptiles even around town, as I was hooked as soon as I saw my first gecko on camp. I had hoped to get a head start with learning the names of the reptiles while I was in town, but what with one thing and another, this didn't happen. But I surprised myself again with the speed at which I learnt them on camp so it didn't matter.
I enjoyed seeing the lemurs close up as it was nice to see them at ease in their natural habitat, and I enjoyed catching butterflies as it was interesting to find that their casual / erratic way of flying actually makes it a lot harder to catch them as it was very hard to predict where they were going to go next, and they were deceptively fast. But my favourite part was the active searches for reptiles; as they were extremely good at hiding and were often well camouflaged, so I found it very exciting and satisfying when I saw something, even if it was something that was very common. My highlight was finding the Brookesia; I guess it makes me feel special to have found something so rare or so good at hiding!
As amazing as the chameleons are, my favourite reptiles have to be the geckos; the way their belly moves from left to right when they walk, the way they can walk up and down walls, the way they curl their toes up when they don't need to use their sticky pads, the way they stalk and pounce on flies, and the rare occasions when they move their tale like a snake - so totally cool! I feel inspired to learn more about them and how and why they do these things.