When is a Bush like a bus? When you wait for years for the elusive creature to give another tantalising taste of her unique sound. Then, just when you'd given up all hope, she arrives with two albums in six months.
50 Words For Snow, to be released on 21st November, will be Kate Bush's first album of original material for six years.
Bush recorded these tracks during the same period that she worked on Director's Cut, which divided fans on its release in May, with its rearrangements of some of her most iconic tracks from albums The Sensual World and The Red Shoes.
Bush, now 53, has been one of the UK's most successful and enduringly popular artists of the last 30 years, since she was signed as a teenager to EMI. Wuthering Heights, her debut single, went to the top of the charts in 1978, making her the first woman to have a UK number one with a self-penned song. Other tracks - Babooshka, Running Up That Hill and The Man With the Child in his Eyes - also helped secure her place in the pop canon.
Despite her success, Bush has constantly shunned the limelight, eschewing celebrity trappings in favour of a famously quiet, rural existence on a Devon clifftop, taking legal measures over the years to ensure her privacy.
50 Words For Snow features seven brand new tracks set against a background of falling snow. The total running time is 65 minutes, which sounds like plenty, but will no doubt leave wanting her loyal legion of fans.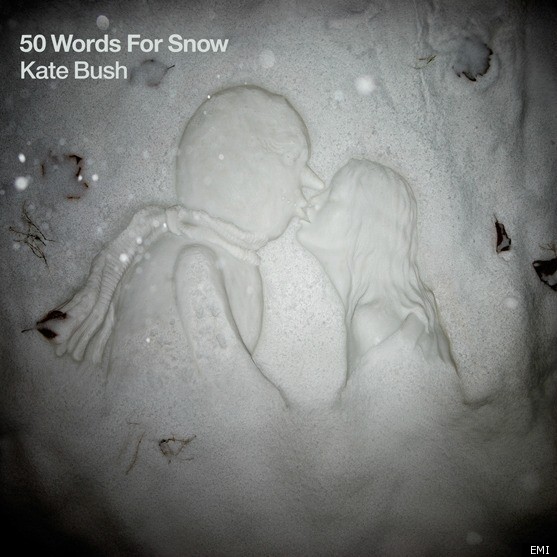 The album is available for pre-order now.