Lulu's having a busy week. The singer continues to sashay her way through Strictly Come Dancing, but took a break from rehearsals today to be presented with a Women Of The Year Award at a ceremony in London.
The Shout singer picked up the Lifetime Achievement prize and was called "a national icon" by the Awards' president, Baroness Helena Kennedy QC.
Lulu said: "I am both humbled and thrilled. What I have learned is that when women roll up their sleeves, there is no end to what we can achieve."
Katie Piper, charity campaigner and star of the award-winning Channel 4 documentary Katie: My Beautiful Face, was also recognised for her work, with the Sainsbury's Women of the Year "You Can" Award.
"I feel honoured… This is particularly special coming from so many inspiring women. It means a lot to me to have such support and encouragement along my journey, from women who I admire," Piper commented.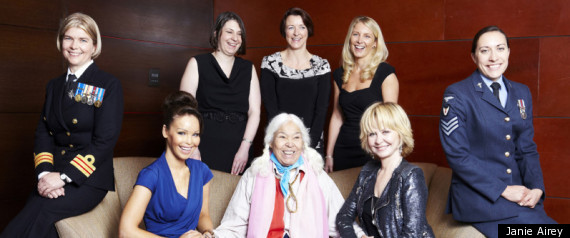 Egyptian novelist Nawal El Sadaawi was honoured with the Good Housekeeping Women of the Year Outstanding Achievement Award.
Baroness Kennedy said: "As she approaches her landmark 80th birthday – [she's] still inspiring students and women to fight for their beliefs."
The lunch, which was attended by 400 inspirational women from around the UK, also celebrated a group of medics making a difference to the lives of wounded British troops, plus a carer who turned her home into a respite centre for disabled children, dedicating nearly twenty years to improving children's lives.