Rebecca Peeters, the girl who brutally murdered her friend Terry Hurst, leaving him with a scythe buried in his head, is to be given the chance of an early freedom.
The two were on a camping trip at Broomhead Reservoir, near Sheffield, on 19 July, 2004, along with John Sawdon and Jermain James, both 17.
Peeters, Sawdon and James chased Hurst across several fields before attacking him with agricultural scythes stolen from a nearby church.
Hurst had been fostered as a child by Audrey and Roy Hurst and had learning difficulties, meaning he had a speech impediment of someone four years younger. The 17-year-old was found dumped in a ditch with more than 60 wounds on his body and his head shrouded in a plastic bag.
At the time of the attack, detectives described the savage murder as "atrocious". Hurst was kicked, stamped on and a judge described the murder as "chilling".
Mr Justice Andrew Smith, sentencing the trio at Sheffield Crown Court at the time, said: "You knew he would be defenceless.
"You found him in a tent and set about him mercilessly. He couldn't escape. You all chased him and caught him and continued the attack. It was the cruellest of all crimes."
Now Peeters, who was 15 years old when she mutilated her friend Hurst, has been given the chance of an early freedom, a regional paper reported. Despite jailed for life in March 2005 and sentenced to a minimum of 15 years in jail, a judge ruled Peeters merited a 10-month sentence cut for good behaviour.
Mr Justice Henriques, described her conduct behind bars as being so "exceptional and unforeseen", that the 22-year-old will be allowed to ask a parole board to free her in May 2016. If the board deem she poses no serious threat to the public, she could walk free in less than five years.
Henriques, sitting at the High Court in London, said "I compare the unruly teenager who appeared to be substantially beyond control prior to the offence, in committing the offence and during her first three years in custody, and the mature, modestly ambitious, remorseful 22-year-old now at Low Newton Prison."
If successful, Peeters will remain on "life licence", meaning she will return to prison if she offends again.
James and Sawdon are currently serving life sentences, having also been convicted of murdering Hurst.
Speaking to the press in 2006, said the "total disbelief of it all will take time to sink in, if ever."
"This horrific murder has been with us night and day."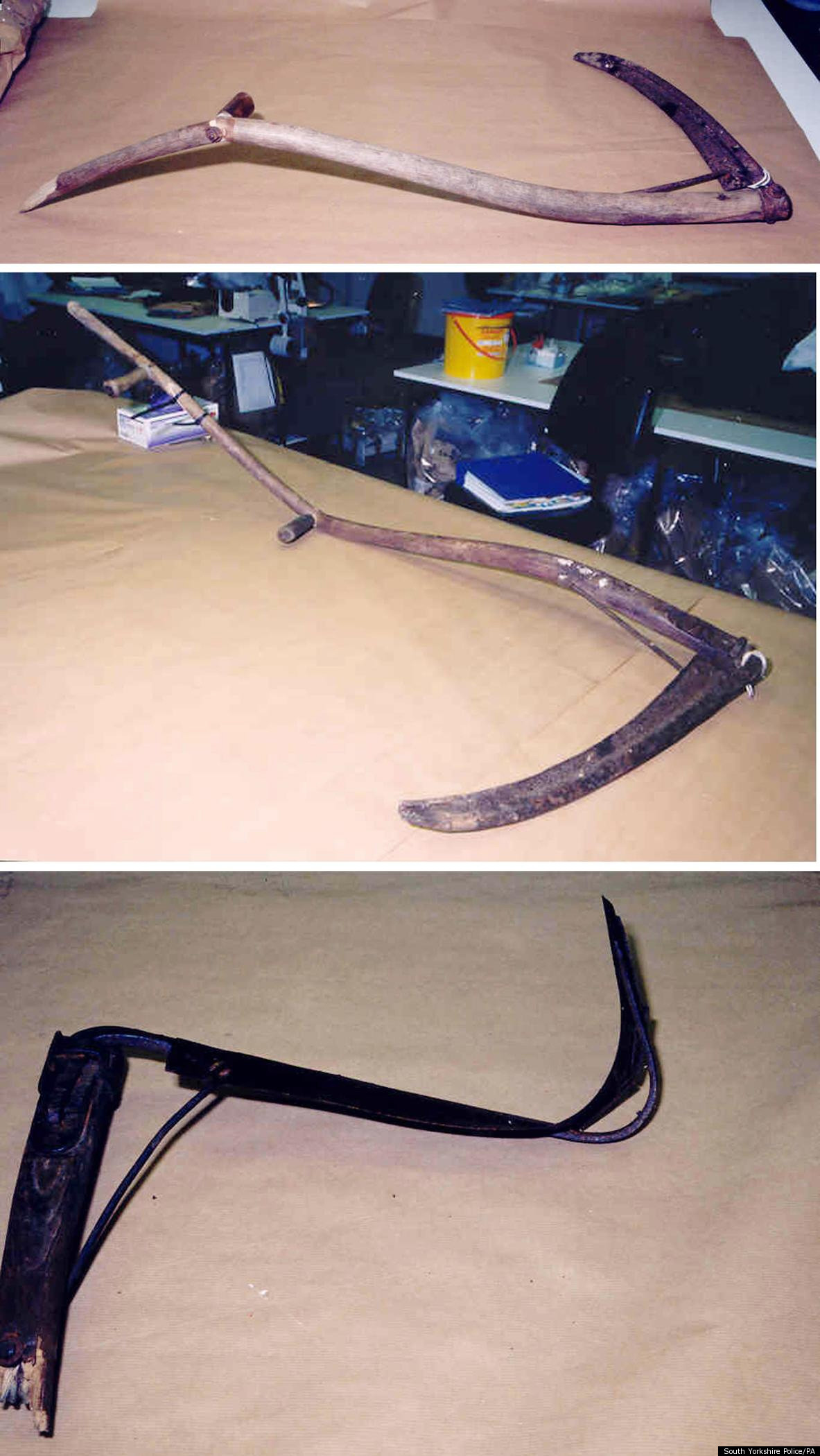 Photos issued by South Yorkshire Police of the broken scythe used to kill Hurst (top), a reconstruction of the main weapon (centre), and the broken second scythe (bottom)