Tourists tread gingerly over this Indiana-Jones style walkway in China, lodged precariously almost a kilometre and a half up a sheer rock face on the Tianmen Mountain.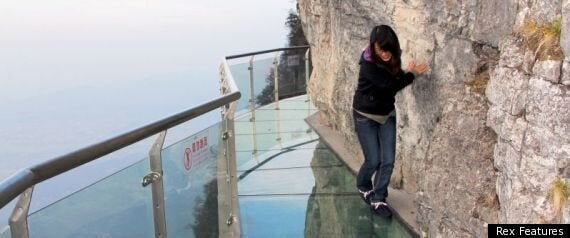 This see-through 'sky walk' gives sightseers terrifying thrills as they tread nervously across the 200ft long bridge and is so high up that it allows visitors to looking down at the peaks of smaller mountains below.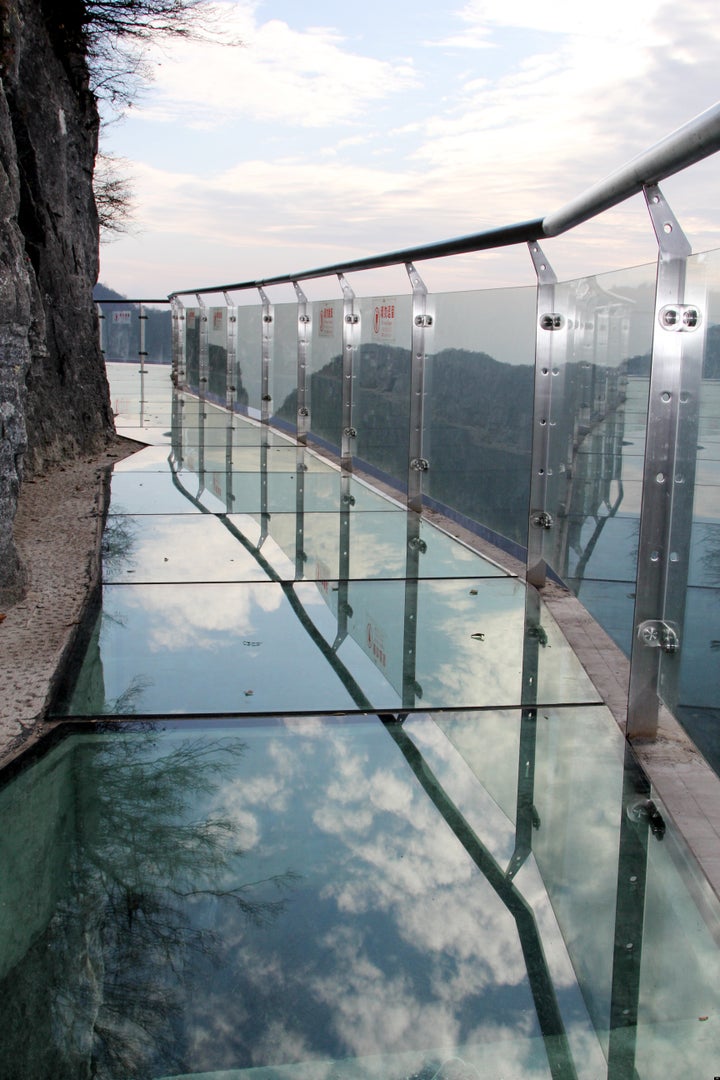 The giddy 'sky walk' was built to let valiant visitors scale the dizzy heights on foot, looking down at the green carpet of the surrounding national park.
It offers day-trippers the sensation of walking on the air at the increasingly popular tourist attraction in the Hunan Province, China.
Sightseers are requested to wear overshoes when they cross the 2.5 metre thick skywalk, presumably to help cleaners, who would have to dangle dangerously underneath to wash the glass.
The skywalk is just one of the lures to the beauty spot. Tianmen Mountain takes its name from a huge natural cave half way up, which looks like a giant stone mouth gaping at the sky.
Literally translated, Tianmen means Heavenly Gate Mountain. There's one of the longest cable cars to help tourists to get around the national park.
Related