When Ben Whishaw made history as the youngest actor to be cast as James Bond's Q, younger than Bond himself, it also helped him to the title of one of Britain's hottest up-and-coming actors.
Whishaw, who at 31 is 12 years younger than Bond actor Daniel Craig, recently starred in the BBC's 1950s news drama The Hour and is due to play Richard II in a BBC Shakespeare adaptation.
He's also played Ariel in Julie Taymor's recent film adaptation of The Tempest opposite Dame Helen Mirren and will be starring next year alongside Tom Hanks, Hugh Grant and Halle Berry in Cloud Atlas.
However, he's not the only British actor who is set for international fame in 2012.
As 2011 winds down, and we congratulate the likes of Jessica Brown Findlay, who made the graceful leap from Downton Abbey to the silver screen in Albatross, and Tom Cullen who starred in tiny British film, Weekend - shot over 17 days in Nottingham - which exploded into one of 2011's breakout hits, we also look forward to the fresh faces who are predicted for big things in the new year.
From Red Pages' Hot 100 list of up-and-coming talent in the world of film, TV, music, fashion, sport, literature and politics, Ben Whishaw is just one of our top ten picks. Here are our other nine top 10 rising British actors of 2012...
This Welsh newcomer is playing the young Margaret Thatcher in The Iron Lady starring Meryl Streep. In July 2011, she was named a Star of Tomorrow by Screen International and she recently finished filming the lead role in an adaptation of Michael Morpurgo's novel Private Peaceful. She's also starring as Countess Nordston, alongside Keira Knightley and Jude Law, in the upcoming film adaptation of Anna Karenina by Tom Stoppard.
This Cambridge graduate and former Burberry model has already started setting hearts on fire with a string of film and theatre credits under his belt. What's really brought him to wider attention is his lead role as Colin Clark alongside Michelle Williams in the Oscar-tipped My Week With Marilyn. In 2012, he plays the lead role in the TV film of Sebastian Faulk's Birdsong and he will also be taking the key role of Marius in the film adaptation of Les Miserables.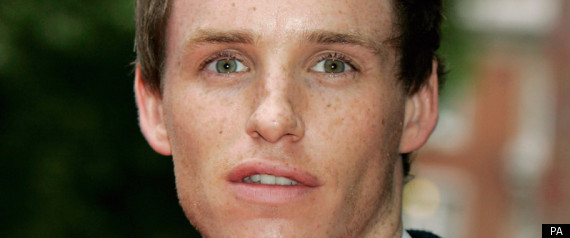 Harington starred in the London stage production of War Horse and landed a role as Jon Snow in Emmy award-winning TV show Game of Thrones, continuing into next year. His film projects include Silent Hill: Revelation with Sean Bean, and he's recently rumoured to have been cast as King Arthur in David Dobkin's tale of the fabled king's early days in Arthur & Lancelot.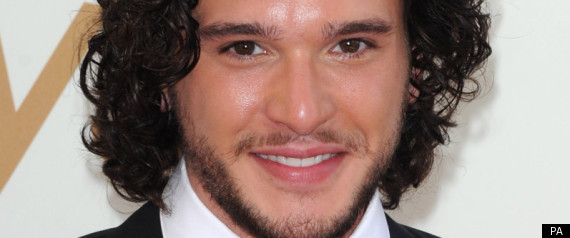 Unlike Harington who stars on stage in War Horse, Irvine plays the lead role in the film adaptation of the award-winning play, directed by Steven Spielberg. He is also appearing in Now Is Good (May) alongside Dakota Fanning and Kaya Scodelario, and is currently filming Great Expectations with Ralph Fiennes and Helena Bonham Carter.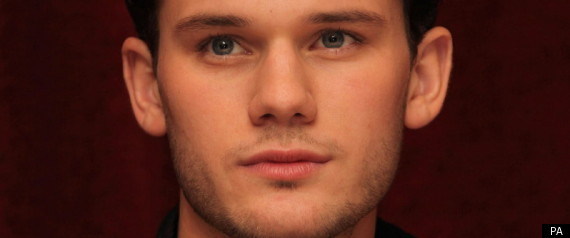 In June Regbo was recognised by Screen Daily as one of its Stars Of Tomorrow. The 20-year-old English actor has previously had small roles in Harry Potter and the Deathly Hallows - Part One, and Mr Nobody. He plays the lead in the screenplay of Peter Cameron's Someday This Pain Will Be Useful To You opposite Marcia Gay Harden, Peter Gallagher and Lucy Liu. And 2012 also sees the London-born star play the role of Jim Hawkins in TV movie Treasure Island alongside Eddie Izzard and Elijah Wood. He is currently filming uwantme2killhim? with Jaime Winstone.
This Brit actress plays the lead role of Michelle in Ill Manors, the directorial debut from Ben Drew (aka Plan B). She has also completed filming on British horror gangster film The Haunting of Harry Payne, in which she stars as Angela.
This English actress has played Desdemona opposite Dominic West in Othello on stage in Sheffield, and appeared in episodes of Secret Diary of A Call Girl as Poppy. She has now been cast in the lead role in Noel Clarke's new film Fast Girls, following a group of London athletes competing in the 2012 Olympic Games. The new year also sees Lily play Korrina in Clash of the Titans 2 (March) opposite the likes of Liam Neeson, Ralph Fiennes, Bill Nighy and Rosamund Pike.
Ware appears opposite Michael Fassbender and Carey Mulligan in Oscar-hopeful Shame and also stars in the US political drama series Boss, where she plays the daughter of Kelsey Grammer's character. The series has had critical success and has been renewed for a second season airing in 2012.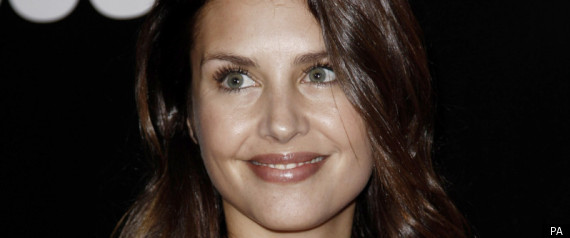 In 2011 Boyega starred as Moses in Attack the Block, and has been cast as the lead in the pilot for new HBO series Da Brick, which tells the story of the life of boxing legend Mike Tyson. In October he was nominated for Most Promising Newcomer at the British Independent Film Awards.
This dashing 23-year-old actor was selected as one of the Stars of Tomorrow by Screen International in 2011. He plays a lead role in new US hit TV series Revenge, and 2012 sees him starring opposite Miley Cyrus in So Undercover, and with Gemma Arterton and Tom Felton in horror film Night Wolf.