Amy Winehouse's dad, Mitch, has denied reports that Lady Gaga is to play his late daughter in a biopic of her life.
Rumours that Gaga would take the role have been bubbling away online for several days but now Mitch has taken to Twitter to respond to speculation.
"I never said Lady Gaga will play Amy in film. Also Amy's room not a shrine. Wot a load of rubbish," he wrote.
Despite Lady G not being in the frame for the role, a film of Amy's life is still very much a possibility, despite initial reservations from Amy's family.
A spokesman told Entertainment Weekly: "Mitch and the family would entertain ideas perhaps for a film but only one they were sure would tell the truth."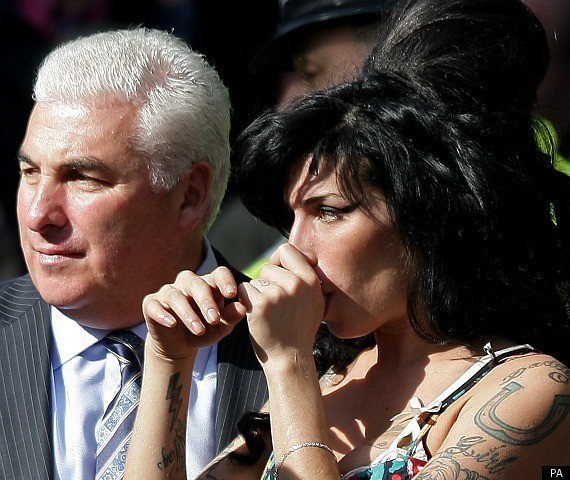 Lady Gaga said she 'couldn't speak for 48 hours when she heard of Amy's death in July. Talking on US chat show The View, she said: "I am just so devastated and so sad and I really could not speak for 48 hours straight I was in such shock."
She also paid tribute to the late singer on Twitter, writing: "Amy changed pop music forever, I remember knowing there was hope, and feeling not alone because of her. She lived jazz, she lived the blues."
It's not the first film role Gaga has been linked to. On her recent trip to India she was offered a lead role in a Bollywood movie by one of its biggest stars Shah Rukh Khan - something she is considering, but on a smaller scale, according to The Times Of India.
.
"I don't have any illusions of being a lead actress," she said. "Instead, I would like to be cast in a smaller role."