Banksy has used his latest artwork – a blurred out sculpture of a priest's head – to highlight sex abuse scandals in the church.
The artist said in a statement: "I guess you could call it a Christmas present. At this time of year it is easy to forget the true meaning of Christianity - the lies, the corruption and the abuse."
Banksy also explained his choice of venue: "I love everything about the Walker Art Gallery: the Old Masters, the contemporary art, the rude girl in the cafe. When I found out Mr Walker built it with beer money, it became my favourite gallery."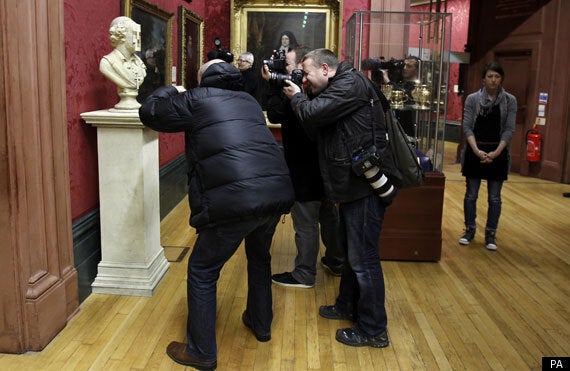 As ever, there is a more serious point being made beneath the artist's deadpan sense of humour. By insisting Cardinal Sin be hung beside the gallery's period collection next to work from the 18th century, rather than in the modern section beside Hockney and Lucian Freud, Banksy is inviting us to consider the long shadow the church casts over history - not to mention art.
While many classical works venerate the church, his, in contrast, reduces it to the status of a criminal caught on CCTV. Cardinal Sin – in particular the timing and positioning of the work – shows that despite his success, Banksy has lost none of his ability to sum up contemporary British attitudes to grand old institutions with a flash of caustic wit.
In an article in The Times, staff at the gallery admitted that the sculpture is a controversial choice in a city where support for the Catholic church is more wide spread than much of the rest of the UK.