We expect Mark Wright regrets a lot of things, crying his eyes out in the jungle for one, but his ex Sam Faiers reckons he will rue the day he ever quit TOWIE.
Mr Essex became Britain's most well-known womaniser when the reality show hit screens last year, before he decided to leave his bad boy ways behind to eat cockroaches in the jungle.
His appearance on I'm A Celebrity has made him a housewives' favourite, with even our mums going on about 'how handsome that Mark is.'
The secretly sensitive hunk has won a presenting slot on ITV2's Take Me Out spin-off on the back of his success, but his short-term lover Sam is adamant Mark has made a mistake by leaving Brentwood behind.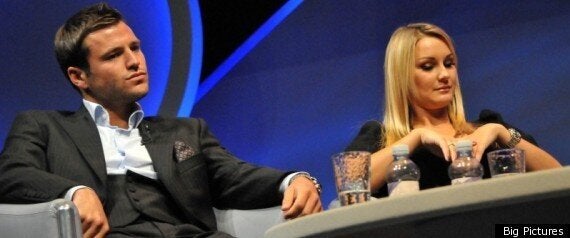 Speaking to New! magazine, she said: "The jungle gets millions more viewers than us, but TOWIE has a huge following. Why would someone leave something so big, so soon?"
But before long Sam couldn't help but turn the conversation back to her, sending out a few hints about what she wants for her own glittering career.
She adds: "I want to stay for one more series. I've been in TOWIE since day one and there are only a few originals left.
"I'd like to be the last original left on the show and then go onto something bigger and better... I'd love to do something like Strictly Come Dancing - getting fit, dressing up and getting girly."
CELEB PICS OF THE DAY GALLERY...