At a polar bear prison in Canada, the bears who wander down to the small town of Churchill too often are in for a big surprise.
Held in tiny cells, and fed nothing but water for months at a time, the aim is to make sure these polar bears have such a horrible time when they visit Churchill, Manitoba, that they never stray close to the town again.
"We try to make their stay as unpleasant as possible" said Bob Windsor, from the holding facility.
The hungry polar bears encroach on Churchill, which describes itself as "the polar bear capital" during the spring and summer, when the ice melts and their usual supply of seals becomes a limited food source.
The warehouse contains 28 cells, each six square feet wide, where the half-ton bears are kept locked up, and separated from their inmates.
Extra punishment is doled out to those bears who are especially naughty.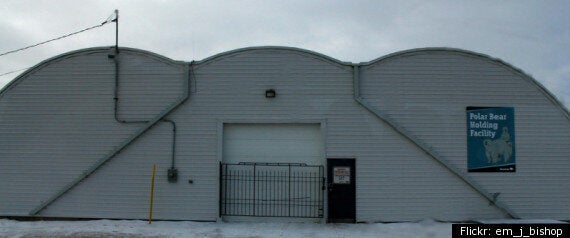 Polar Bear Prison: bears are incarcerated in this warehouse
Snow is pushed through the cages, but they get no food. The "jail" authorities claim is this not cruel as polar bears fast during the summer months anyway.
"I've been to the polar bear "jail" about five years ago. It is incredibly basic, it was just an old aircraft hangar when I was last there.
"The jail prevents the town from killing problem bears. The polar bears are definitely very hungry but they don't want the bears to associate Churchill with food, otherwise that would cause a problem for the town.
"It's not cruel but a necessity when you have dangerous carnivores living next to a population. It allows conservation."
The polar bear prison was installed after inhabitants of the tiny town of Churchill got fed up with the bears breaking into their homes and cars in search of food. Around 1000 bears tramp through the village, looking for extra rations.
Inhabitants are so sick of being invaded that if there's not enough cells left at the polar bear jail then the bears are tranquillised and transported further north, to help them on their annual trek to Hudson Bay.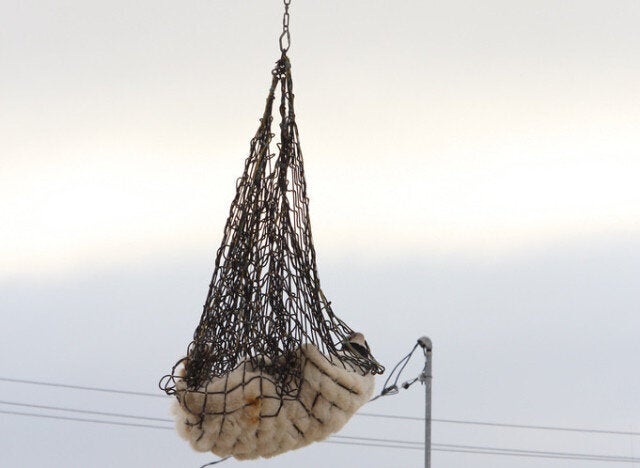 Bear's transported into the holding facility
Windsor told the Metro: "The last time someone was killed by a bear was 1983 but you never walk out of a door without looking both ways."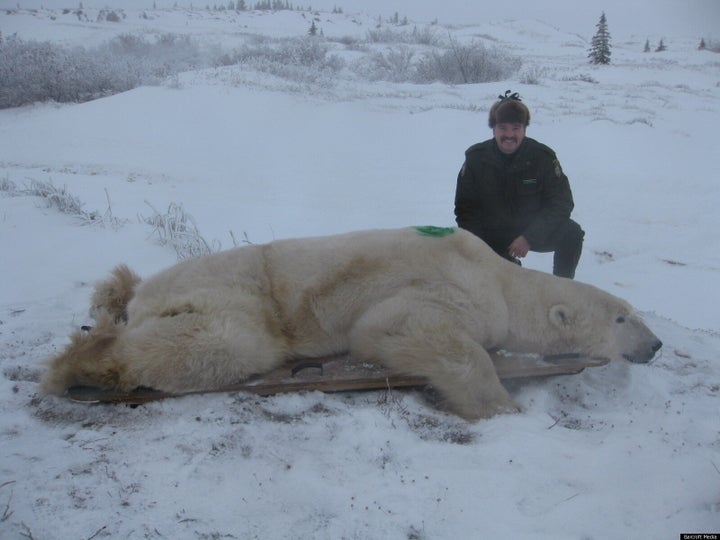 Bob Windsor with tranquillised polar bear
Related