Overweight school pupils should be penalised by giving extra marks to slim students, celebrity diet guru Pierre Dukan has said.
In an open letter to the "future French president", Dukan proposed 18-year-old pupils preparing for the Baccalaureat exam should be awarded more marks if they fall within a specific Body Mass Index (BMI) range.
The self-proclaimed expert has sold millions of books around the world and has amassed a cult following. Despite Dukan's claims of one in two French people being overweight, official statistics show the country still boasts the fourth lowest rate of obesity in Europe.
This is compared to the UK's significantly higher figures; 16.6% of 16 to 24-year-old females and 5.9% of males the same age are obese.
Dukan suggested the Baccalaureat should have an optional extra "exam"; any pupil who can maintain a BMI between 18 and 25 during their final year at school should be awarded marks which would count towards their final grade.
BMI is calculated by the weight in kilos divided by the square of the height in meters. A BMI of less than 18.5 is defined as underweight, 18.5 to less than 25 as normal weight, 25 to less than 30 as overweight and 30 or more as obese.
Dukan's publication, which contains the controversial proposals titled "An open letter to the future president of the Republic", will be available for sale in bookshops in France. Famous fans of the "Dukan Diet" are said to include Kate Middleton, Jennifer Lopez and supermodel Gisele Bundchen.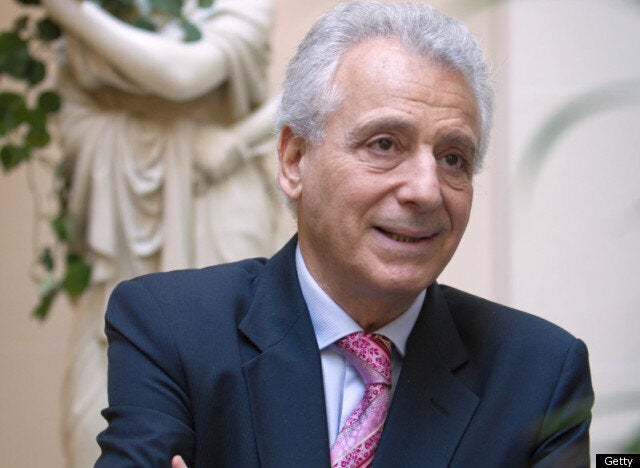 Diet guru Pierre Dukan, who hopes the next French president will take heed of his proposals.
In an interview with the French newspaper Le Parisien on Monday, Dukan said the idea would be a good way of educating young people about nutrition.
"Nothing will change for those who do not need to lose weight," he told the paper*. "And for others, it will motivate them.
"There is nothing unhealthy about educating youngsters about nutrition."
But Tony Armstrong, chief executive of youth charity Living Streets - who runs the Walk to School campaign - said:
"Whilst we recognise the importance of children leading a healthy lifestyle, this idea is bizarre in its negative approach and risks being counter-productive.
"It's been proven that fitting more activity into your day can greatly improve your health. Living Streets' experience of running the Walk to School Campaign shows that a positive and encouraging approach to walking from an early age is the most effective way of increasing walking rates in children.
"We believe that every school and every local council should be promoting cost effective measures such as this to get or children out on the street, healthy and active, rather than taking part in ill thought out schemes that will pressurise and penalise school pupils."
Dukan, who claims he is "neither left, nor right, but a doctor above all", will send his book to all the presidential candidates.
*According to a translation.