Tributes have been paid for the four siblings who died in a house fire in Freckleton, Lancashire.
Reece Smith, 19, four-year-old twins Holly and Ella Smith and Jordan Smith, two, died after fire engulfed the bungalow in the small village near to Blackpool.
The children had been celebrating the birthday of their mother, Michelle Smith, 36.
After emergency services were alerted, the four victims, who are reported to have been upstairs when the fire broke out, were taken to Preston Royal Infirmary but they could not be revived. Smith, who was downstairs, was rescued by the firefighters and is believed to be uninjured.
Speaking to the Press Association, the victims' grandfather, Keith Smith, 56, said: "It's very shocking, these are such tragic circumstances. I don't know anything about what happened last night. They have lived here for about two-and-a-half years - this was their grandmother's former home. I haven't had a chance to speak to Michelle yet. It is just terrible. I last saw them all just after Christmas. I can't think of any reason why this has happened. It has just come as a big shock."
According to Phil Cox, group manager for Lancashire Fire and Rescue Service, several members of the public rang to say that people were trapped in the converted bungalow.
"As soon as the crews arrived it seemed quite a chaotic scene with a lot of people outside quite distressed," he said. "As soon as they were brought out it was a multi-agency approach to commence resuscitation. We would like to pass on our condolences to the family of the victims. It is a tragic situation that we have ended up here today. Subsequently there is now a full police and fire investigation to ascertain the cause of the incident and try to piece together what happened last night."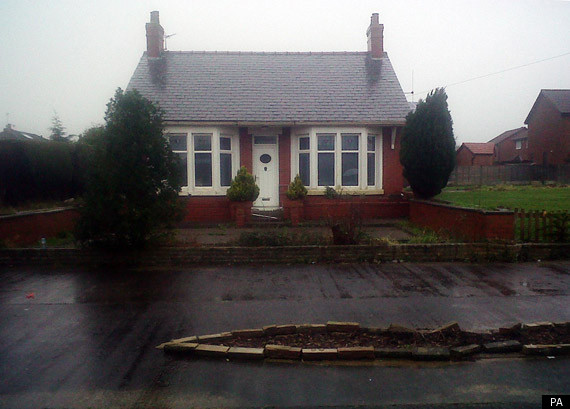 Forensic officers have spent the day at the property. Lancashire Police said they don't know if the circumstances of the blaze were suspicious. "We are keeping an open mind at this stage as to what happened," said Detective Superintendent Andy Murphy, of Lancashire Constabulary's major investigation team. "We believe that there had been a number of people at the address during the course of the evening and we will be speaking to several of those people throughout the day to try and establish what happened, but if anyone else has any information that they believe could assist the investigation, I would ask them to call us. This is an absolutely tragic incident and our thoughts are with the family at this very sad time."
Speaking to the Press Association, family friend Carolyn Milburn said that tragedy had "knocked us all for six". Milburn described the victims as "lovely kids, well behaved, well brought-up, always happy."
"Michelle is a good mum," she added. "She loves her kids. I haven't spoken to her yet but her and her mother Christine are both in a state. She is in bits over this. The twins were beautiful, gorgeous kids. They were all smashing kids."
A floral tribute left outside the house read: "To the family and loved ones of Reece, Holly, Ella and Jordan, we are sorry to hear about the heartbreaking and tragic loss of four young lives. Our thoughts and prayers are with you all. Love from a Freckleton family xxx."