Since he first hit our screens as a contestant on The X Factor, Olly Murs has been lusted after by thousands of screaming girls across the country, but the star reveals he is struggling to find Mrs Right.
In an interview with Now magazine the cheeky chappy revealed that he is "scraping around the f**king barrel" when it comes to dating and that he can't find a single girl "who's young, hot and not taken".
Really, Olly? There must be at least one!
The Xtra Factor host said: "All the fit ones are going out with someone. To be honest, I'm having a bit of a nightmare."
Despite having difficulty falling in love, the Dance With Me Tonight singer admits he hasn't been short of a bit of nookie.
He said: "I had fun with some women in the past year. I just met them at events or a pub and club like everyone else."
The star goes on to explain that he has a few obstacles in his way which stop him from finding the perfect gal - most importantly the fact he still lives with his mummy.
He said: "My mum and dad wouldn't let me have girls over. They're only allowed to come over for dinner and do it properly. So if I met a girl, I'd have to go to their house - or get a hotel room - if that's what they wanted."
And the pop star, who is currently on holiday in Barbados, also admits that a lot of girls are adamant he's gay.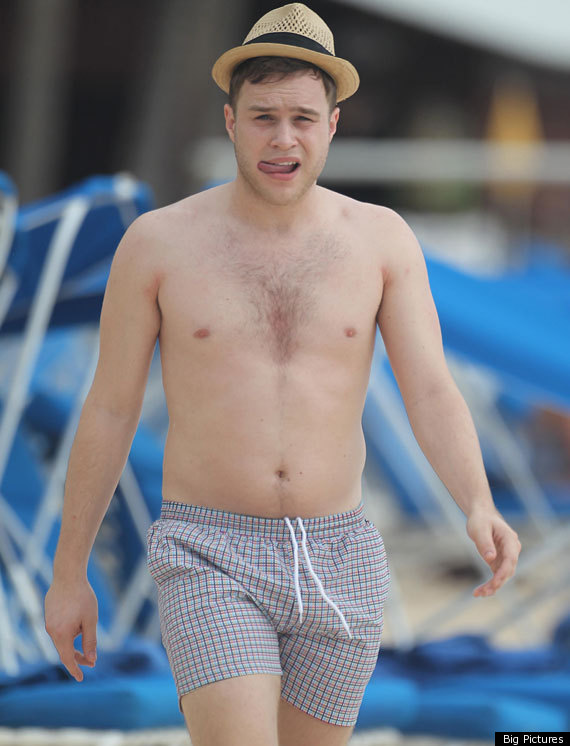 He said: "Everyone thinks I'm gay! It's ridiculous. I'm definitely not gay."
Poor Olly! He sounds like he really is having such a horrendous time...
But despite his rubbish relationship status, the 27-year-old star admits he would like to be settled within the next few years.
He said: "I want to be in a stable relationship and have kids by the time I'm 30. I want to be in love and have a wife - but I'm three years off that."
Going back to his X Factor roots, the star admits he has a crush on former judge Cheryl Cole: "If Cheryl Cole rang and said, 'Olly, do you fancy a one-night stand?' I'd be, like, 'Yes!'"
You may be setting the bar a little too high there mate.
CELEB POST CHRISTMAS HOLIDAYS: