A bouncer stabbed to death a pregnant teenage girl after breaking into her flat, a court heard.
Carl Whant, 27, of Bettws, near Newport, killed Nikitta Grender, 19, by stabbing her through the neck. The victim was only two weeks away from giving birth to her child when she was killed.
Her burnt remains were discovered last February in her flat on the Broadmead estate in Newport, South Wales. Whant listened in silence as the Newport Crown Court jury heard that he first raped and then killed the expectant mother.
He is charged with murder and child destruction under the Infant Life (Preservation) Act 1929. He is also accused of rape and arson. He denies all charges.
The court heard how Whant had been out drinking with friends, including Ryan Mayes, 18, his second cousin, on the night of the murder. Mayes was the boyfriend of the victim and the father of the unborn child, who had already been named Kelsey-May.
Gregg Taylor QC, for the prosecution, told the court that Whant broke into the flat some time in the early hours of 5 February last year and stabbed the teenager to death.
He said she had been out with friends herself earlier in the evening and returned home around 1am. Taylor said that once home the teenager should have been safe in the flat.
"But at some point during the morning someone entered that flat, raped her, murdered her and in the process destroyed her unborn child.
"She was stabbed right through the neck, cutting her carotid artery.
"She was also stabbed in the stomach and the knife penetrated her baby."
Mr Taylor said the bed that the murdered teenager was lying on was then set on fire in a bid to make it appear she died in a tragic accident.
"The man who did that was Carl Whant," he added.
"In the subsequent post-mortem his [Whant's] semen was found in her vagina."
He added: "There was no question of him having consensual sex with Nikitta.
"It was common knowledge that Nikitta did not like Carl Whant and she barely ever spoke to him.
"She knew that he was a self-confessed cocaine user."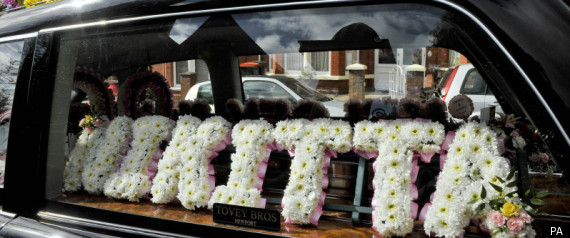 Floral tributes to mother-to-be Nikitta Grender and her unborn baby.