Harry Judd is still taking the dancefloor by storm more than a month after he lifted the Strictly Come Dancing glitterball trophy in the BBC1 ballroom show final.
The McFly drummer proved he's still got it as he performed a perfect pair of routines, to great applause, with his professional partner Aliona Vilani, at the 02 Arena in London on Saturday night.
Strictly's fiercest judge Craig Revel-Horwood even gave him his greatest accolade to date, claiming: "I only wish I could dance like you."
This was not a sign of Craig's icey comments thawing, though, as he dug out insult after insult for the rest of Strictly's alumni, saving his harshest jibe for swimmer Mark Foster, whom he previously called a "stick insect on acid" during his 2008 appearance on Strictly.
Noticeably absent from the judging line-up was Alesha Dixon, whose defection to Simon Cowell's reality show Britain's Got Talent led to her chair being removed and used for Nancy Dell'Olio's diva-ish behind instead.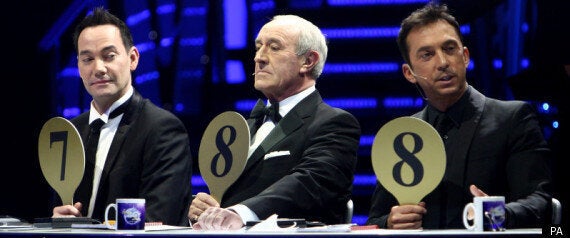 Also missing was Russell Grant, whose camp antics - including being fired out of a canon - helped make this year's Strictly the most popular series yet.
However, whatever was absent by way of Russell's white satin outfits and flapping hands was more than made up with the racy banter coming from the judges and contestants alike. It was like Strictly Come Panto as sexual innuendo after innuendo come flying out of the stars' mouths.
While the children in the audience, including supermodel Kate Moss's daughter Lila Grace, looked on in bemusement, adults cringed and laughed as Nancy Dell'Olio came on to Craig, insisting he had "feelings deep deep down for her" and Bruno Tonioli failed to keep his tongue in as Mark rippped off his shirt to reveal "perfection".
However, even Mark's promise to strip to his tight Speedos if the audience voted for him didn't deter Harry from being crowned Strictly champion for the second time.
While most stars, including "pocket rocket" Chelsee Healey and showman Jason Donovan had retained their ability to jive, there was one who had suffered a noticeable decline in dancing ability...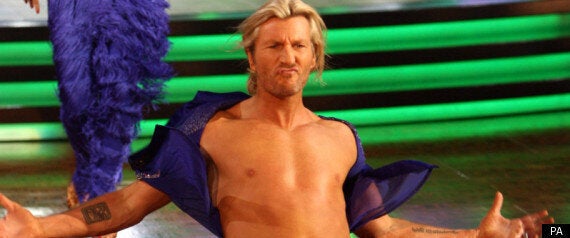 After nearly falling over as he flew over his partner Katya Virshilas' head, Robbie Savage headed straight to the bottom of the leader board, below even Nancy Dell'Olio. The Italian diva barely raised a toe for the whole show, instead choosing to sit on her backside, with Artem dancing around her and being carried on to the stage as Cleopatra on an Egyptian sedan chair.