Daniel Radcliffe has revealed his preferences for female grooming admitting he prefers girls that do not shave their pubic hair.
The Harry Potter actor was either trying to shake off his child star image or is just a very open person - but it was a definite case of TMI during a recent chat with Heat magazine.
Daniel said: "This is way too much information, but I don't like girls with nothing down there either. It freaks me out. You have to have something, otherwise it's f**king creepy."
Thanks for that Dan! Our lives are massively enhanced thanks to that fact.
The revelation was prompted during a chat about Daniel's own body hair after he appeared naked in his 2007 stage performance in Equus.
He said: "I'm a Jewish man! We have hair down there.
"It's funny actually, I've just been having a discussion with the guy who's directing my new project.
"It might have a bit of nudity and he said, 'Just to let you know, if you're getting naked, no landscaping of any kind. This is the '40s and you're playing a Jew'.
"I was like, 'Pretty much there anyway, mate! Not a huge amount of maintenance going on'. I mean, there's a little bit obviously, for courtesy."
Erm.... Right! Thanks Daniel!
The full interview appears in this week's Heat magazine, on sale now.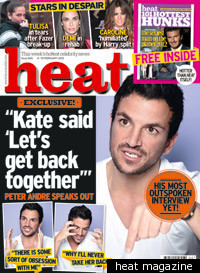 CELEB PICS OF THE DAY:
Celeb Pics Of The Day: 30 January 2012