Celebrity Big Brother winner Denise Welch has announced she is separating from her husband Tim Healy.
Denise - who has been at the centre of allegations of an affair - has today told viewers of Loose Women that she and her hubby of 24 years have decided to split.
The tearful star told of how she and Tim had actually been separated for a while - choosing to keep it a secret, whilst also seeming to confirm her rumoured relationship with events organiser Lincoln Townley.
Announcing the news live on the lunchtime talk show, she said: "Tim and I separated some time ago and so I'm not having an affair, we've been living our own lives for some time now.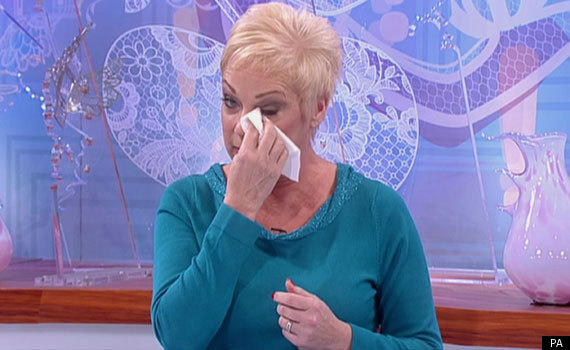 "But the press furore after I came out of Celebrity Big Brother naively took us by storm but there has been nothing in the papers that my family didn't know about.
"I wanted to thank everybody for their support and Tim and I feel a sense of relief that we don't have to hide this anymore, we've actually become better friends since we made the decision but we wanted to have Christmas with the family without telling anybody.
Denise - who shares two children with Tim - also spoke of how her children had given her their blessing to speak about the news of the spilt publicly.
"I left the house last night to come to London, with great hugs from Tim, great hugs from the boys saying how proud of me that they were.
"We are all just going to move forward as a family, Tim and I are still going to be co-parents, we love each other very much and we don't want to lie anymore."
It was reported yesterday that Denise was in the arms of her lover hours after celebrating her husband's 60th birthday last Sunday, where her and Tim were spotted kissing and holding hands.
And new pictures that have emerged from the evening show how racy the night's events turned.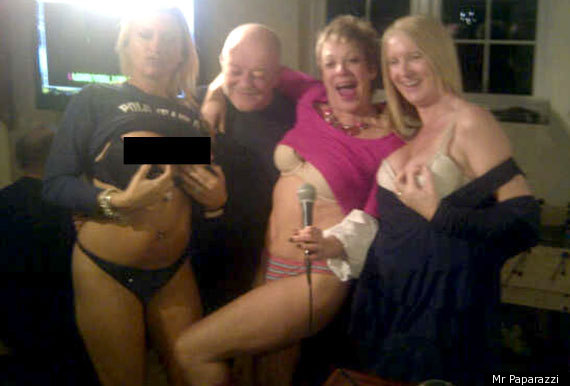 Denise was snapped without trousers flashing her boobs (nothing new there then) as she encouraged pals to do the same. And most notably, Tim seemed to be loving the attention.
Only last week Denise had told viewers of Loose Women that "everything was fine at home" after reports of the affair hit the papers following her Celebrity Big Brother win.
CAUGHT ON CAMERA