If the thought of scaffolding still conjures up images of builders' bums and wolf-whistles then think again – it's now the subject of serious art.
Artist Ben Long's Scaffolding Sculptures takes the conventionally utilitarian material and transforms it into pieces such as this – a strangely noble-looking, 30-foot high stag.
Long, who was born in Lancaster in 1978, draws his inspiration from working on building sites as a teenager, and has exhibited work around the UK and in Dortmund, Germany.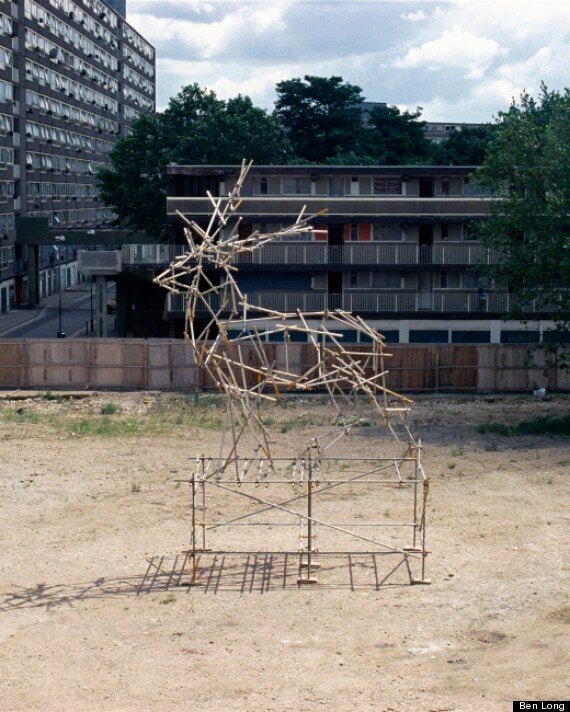 What do you think of the Scaffolding Sculptures? Personally we like that Long uses the rigidity of an urban material to contrast with pastoral elegance of Landseer's original.
We also can't wait to see what else he has in the pipeline...