Is it just us or has Jennifer Garner been pregnant for oooh, at least two years?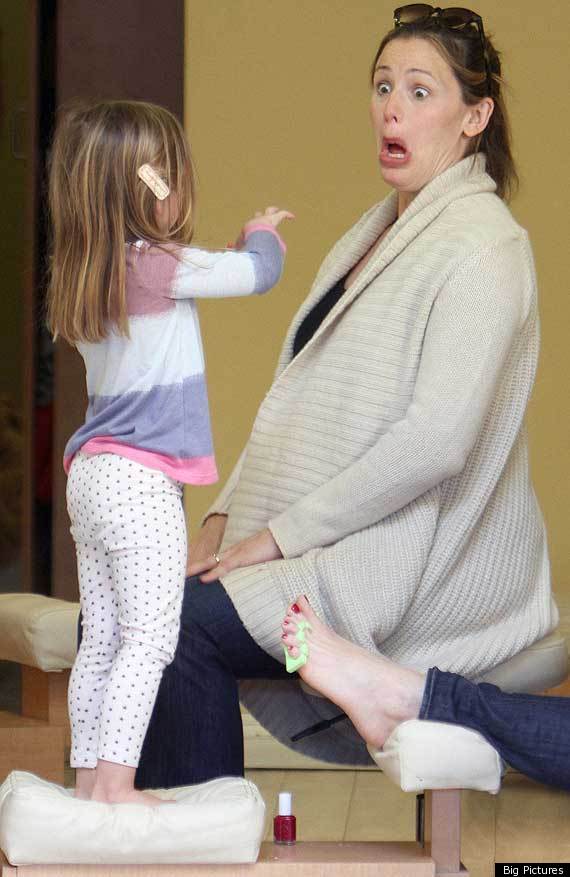 While the heavily pregnant actress waits for her new arrival to make his or hers debut, she took some time out to put her feet up - literally - for a pampering session at a nail salon in Santa Monica.
And it wasn't just Jennifer who was getting her nails done - she also took along her youngest daughter Seraphina - who she kept entertained by pulling faces..
Bless!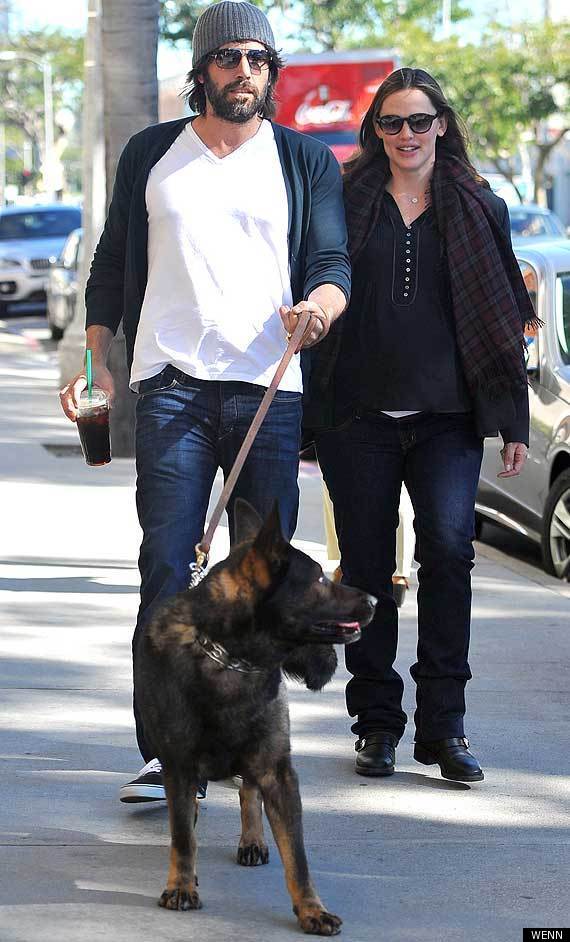 This will be Jen's third child with actor hubby Ben Affleck, who she recently told The Sun was 'a great dad'
"Ben is not only my husband, he has helped me in every way," she told the newspaper. "He is the base of my life.
"He is an incredibly loving and generous man. I expected he would be a great dad and he is."
She also told how she regretted getting hitched to her first husband, Scott Foley, when she was still in her twenties. The marriage lasted four years before the couple filed for divorce.
"I wish I'd known to wait for marriage until I was 30 or over, " she said. "I did marry in my twenties and I found divorce a crushing experience."
"But I got up and got on with it. I also kept my belief in marriage."
CELEB PDAS