Two journalists and seven local activists have been killed after a makeshift media centre was shelled in the Syrian city of Homs.
The reporters were named as Sunday Times journalist Marie Colvin and French reporter Remi Ochlik.
At least one other journalist was reported injured in the blast, according to local sources.
A citizen journalist, Abu Bakr, who witnessed the attack in Homs, said: "I left the house after it got struck and headed to a house across the street. The shelling continues and the bodies of the journalists are still on the ground. We can't get them out because of the intensity of the shelling even though we're only a few metres away from them."
Avaaz, a global protest network, alleged that the attacks were deliberately directed at the media centre and a nearby hospital.
"They were directly targeted," Avaaz said. "When shelling started abruptly this morning, without warning, it was in contravention of all humanitarian law."
The Syrian Network for Human Rights published a video online which they said confirmed the deaths (warning, graphic content). Marie Colvin at work in Chechnya in 1999
The American-born Colvin, who was based in Britain, was a highly respected foreign correspondent who had reported on the Middle East for more than two decades.
TWITTER REACTION: Sadness At Journalists' Deaths
She was also famous for her work in Sri Lanka where she was wounded and lost her left eye.
In a harrowing video made only yesterday for the BBC, which contains descriptions of dying children hit by the attacks, Colvin reported on the shelling in Homs that it now appears also took her life.
"It is just unrelenting," Colvin said in the video.
She also reported on the situation in Homs for CNN:
In her final written piece for the Sunday Times published over the weekend, Colvin spoke of the citizens of Homs "waiting for a massacre".
"The scale of human tragedy in the city is immense. The inhabitants are living in terror. Almost every family seems to have suffered the death or injury of a loved one," she wrote. Colvin working in the Chechen Mountains, Chechnya in 1999
In 2010 Colvin spoke about the dangers of reporting on warzones at a ceremony marking journalists killed in the line of duty.
"Craters. Burned houses. Mutilated bodies. Women weeping for children and husbands. Men for their wives, mothers children," she said at the event on Fleet Street.
"Our mission is to report these horrors of war with accuracy and without prejudice.
"We always have to ask ourselves whether the level of risk is worth the story. What is bravery, and what is bravado?
"Journalists covering combat shoulder great responsibilities and face difficult choices. Sometimes they pay the ultimate price."
The reaction to Colvin's death was overwhelming on Twitter, where her name quickly became the highest-trending topic. Channel 4 News anchor Jon Snow called her killing an "assassination" by President Assad. With the Duchess of Cornwall at a service to commemorate journalists, cameramen and support staff who have fallen in the war zones at St. Bride's Church in Fleet Street, 2010
Remi Ochlik , who was also reported to have been killed, was a 28-year-old French reporter and photographer who had covered recent conflicts in Tunisia, Egypt and Libya, as well as the ongoing violence in Syria. The French foreign minister Alain Juppe confirmed Ochlik's death.
Ochlik recently won first prize in the general news category at the World Press Photo awards for an image taken in Libya.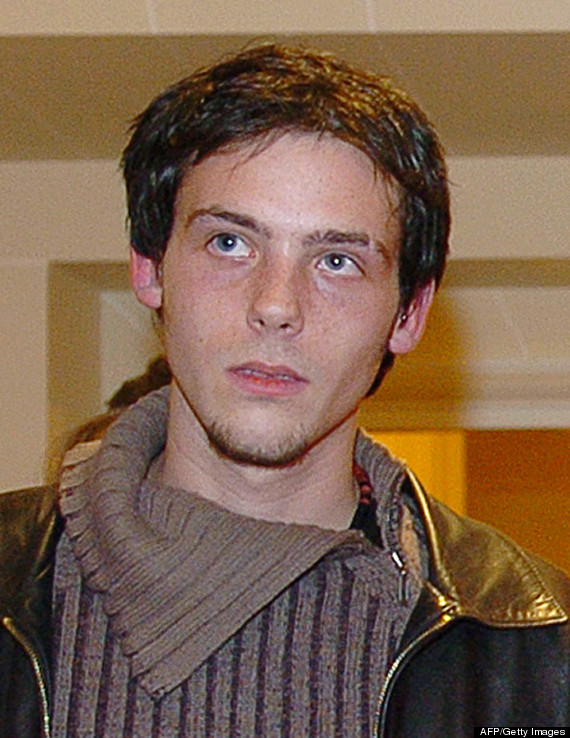 Remi Ochlik, the French photographer killed in Homs
Alice Jay, Campaigns director of Avaaz said:
"The horror stories reported by these brave journalists from the rubble of Syrian cities are the greatest challenge to Assad's brutality.
"With a ban on foreign media, Avaaz has helped over 45 journalists get into the war zone and get the truth out. This week in Tunisia the Friends of Syria must act to stop this siege on the Syrian people."
British Culture Secretary Jeremy Hunt said on Twitter: "Tragic news about Marie Colvin, a brave woman and an excellent journalist. Thoughts are with her family and friends."
Foreign Secretary William Hague said: ""I am deeply saddened and shocked by the tragic news that Marie Colvin and French photographer Remi Ochlik have been killed while reporting, with great bravery, from Homs in Syria. I offer my heartfelt condolences to their families, friends and colleagues as they face this devastating loss."
Editor of the Sunday Times, John Witherow, said:
"Marie was an extraordinary figure in the life of The Sunday Times, driven by a passion to cover wars in the belief that what she did mattered. She believed profoundly that reporting could curtail the excesses of brutal regimes and make the international community take notice. Above all, as we saw in her powerful report last weekend, her thoughts were with the victims of violence."
Rupert Murdoch described Marie Colvin as "one of the most outstanding foreign correspondents of her generation".
It was also reported that Rami al-Sayed, a citizen journalist who provided media outlets including the Huffington Post UK with live footage from Homs, was killed in a shelling attack.
In January another French reporter, Gilles Jacquier, was killed in Homs when a shell fell on a group of journalists taking a tour organised by Syrian government. Marie Colvin arrives for a private view of the Brilliant Women/Modern Muses, at the National Portrait Gallery in London
Activists said that 100 people had been killed in the latest series of attacks.
According to the Local Co-Ordination Committees, around 45 people were killed in Homs after the resumption of heavy shelling on the beleaguered city.
Many more were killed in government assaults on villages in Idlib, close to Turkey, the BBC reported.
Around 60% of the city's population of 100,000 have left since the start of the violence, it has been estimated.
Elsewhere, the Syrian National Council opposition group said that it was coming to the opinion that military intervention was now the "only option" to stop the violence.
"We are really close to seeing this military intervention as the only solution. There are two evils, military intervention or protracted civil war," Basma Kodmani, a senior SNC official, said according to Reuters.
Al Jazeera quoted activists in the city as saying the humanitarian situation there was turning into a "disaster".
Elsewhere public executions of opposition fighters have been taking place in Damascus, the London-based Syrian group Strategic Research and Communication Centre said.
"Assad's forces are carrying on public executions of those who were fighting against the regime before the truce in the city," it claimed.
"The regime continues to cut off electricity around 14 hours a day in the suburbs of Damascus, while harassing residents at checkpoints and kidnapping activists and young women."
A video also emerged online purporting to show around 500 troops defecting to the opposition Free Syrian Army en masse.
The White House said that "reprehensible actions" by President Bashar al-Assad's government had to end.
Spokesman Jay Carney said: "The brutal violence perpetrated by the Syrian leader against his own people has led us to this situation where humanitarian supplies are very scare, and therefore action needs to be taken.
"So we would certainly support the calls for those kinds of ceasefires."
US State Department spokesman Victoria Nuland added that while "we don't believe it makes sense" to arm the Free Syrian Army or other opposition groups, there may be other steps they could take.
"If we can't get Assad to yield to the pressure that we are all bringing to bear, we may have to consider additional measures," she said.
Activists say close to 9,000 Syrians have been killed since the start of anti-government protests in March 2011, including around 600 children.
President Assad claims the violence is the fault of armed terrorist groups, and has resisted calls to end the violence from the United Nations, the Arab League, the European Union and the United States.