Taxpayer-owned Royal Bank of Scotland has announced it lost £2bn in 2011, while also paying more than £785m in bonuses to staff.
RBS, which is 82% state-owned after receiving a £45.5bn bailout at the height of the financial crisis, said the bonus pool included £390m for its 17,000 investment bankers.
The average bonus per employee was £5,346, whereas the average bonus per investment banker was £22,941.
While the total pot is 43% lower than the previous year, it follows a period in which the bank announced thousands of job cuts as it scales back its investment arm Global Banking and Markets.
The bank, which employs 146,800 staff, revealed wider total losses of £2bn in 2011, compared with £1.1bn in 2010, which included a near £1 billion hit for mis-sold payment protection insurance compensation.
It also blamed investments in Greek government debt for a loss of around £1.1bn last year, incurred as a result of the eurozone debt crisis. In addition, its struggling Irish bank Ulster saw bad debts rise to £1.3 billion.
The bank has made moves to force down its bad debts, which were cut by 20% in 2011 to £7.4 billion.
RBS also surprised some by announcing it had exceeded lending targets. The bank said it handed out £93.5bn of new loans to UK businesses in 2011, up 22% on the previous year.
The bank's shares have lost around 40% of their value in the last twelve months, and are currently valued at around 28p.
While shares have risen nearly 40% since the start of the year, adding around £8 billion of market value, and therefore £6.5 billion to the taxpayers' investment, the value is still far from the 50p needed to break even.
But despite the losses Chancellor George Osborne praised RBS for "cleaning up after the mess".
He said : "The new management team at RBS are cleaning up the mess after the biggest bank bailout in history, just as the government is cleaning up the system of bank regulation that failed so badly. These results show that they are doing just that".
Meanwhile Prime Minister David Cameron prepared to take on "snobbish" attitudes to business in a speech to a business conference, arguing profit is the best route to ending poverty.
"In recent months we've heard some dangerous rhetoric creep into our national debate," Cameron will say. "That wealth creation is somehow anti-social, that people in business are out for themselves. We have got to fight this mood with all we've got."
RBS chief executive Stephen Hester defended the bonuses awarded to staff, and said that the bank was "ahead of course".
"Bonuses in the investment bank, even adjusted for some salary moves, are down by more than profits," he said.
Discussing the furore surrounding pay at RBS and the wider industry, Hester said the criticism levelled at the bank hinders its progress.
He said: "No one should be under any illusions. You can't have your cake and eat it. The noise around RBS is very damaging."
At least 36 RBS employees had bonuses clawed back for poor performance this year, Hester told Channel 4 News.
"I believe strongly in the reform of pay that spreads bankers' pay over several years in a deferred way and then if something goes wrong afterwards, allows it to be taken back," he said.
"We introduced it in 2008 and we use it regularly and we've used it, I think, in at least 36 cases this year.
"These are private matters between us and individuals so I'm not going to trumpet it."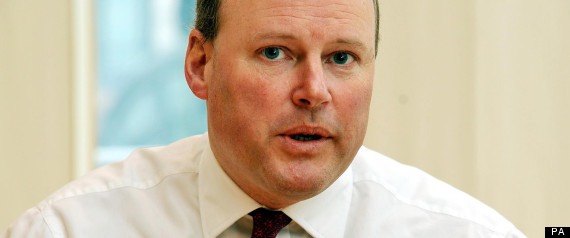 Chief Executive of the Royal Bank of Scotland Stephen Hester as the taxpayer-backed Royal Bank of Scotland remained at the heart of the row over bankers' pay.
Hester turned down his own bonus of around £1m in shares after public pressure.
He was appointed in 2008 to replace Fred Goodwin, who recently had his knighthood stripped due to his role in the debt crisis.
On waiving his own bonus, he said: "I got myself into an unfortunate position where it would have been more damaging for me to take it."
Unite said it had confronted RBS for failing to offer its workforce a fair pay deal, adding that talks have broken down.
"If RBS split the massive bonus pot it is awarding its investment bankers between the 60,000 average bank workers, they would have a real opportunity to pay their household bills and change the life of their family," said the union.
"The bonus pot would give these low-paid employees approximately £6,000, which amounts to simply loose change for a City slicker."
David Fleming, Unite national officer, said: "It beggars belief that this 84% taxpayer-backed institution is imposing a pay cut on its hard-working frontline staff, while continuing to pay the City bankers ridiculously large bonuses."
RBS has moved to strip down its investment arm GBM, which employs 18,500 worldwide, amid increased Government pressure to focus its operations on UK high street services.
The restructuring will lead to around 3,500 job losses, on top of the 2,000 announced by the bank last summer.
Richard Hunter, head of equities at Hargreaves Lansdown Stockbrokers, said: "If the current RBS executive did indeed inherit 'the biggest time bomb in history', they are continuing carefully to choose which wires to cut."