We've already been teased with Katy Perry's sizzlingly sexy Interview Magazine front page…and now we're lifting the veil on the inside.
Looking not unlike a cross between Amy Winehouse and Megan Fox, complete with heaving bosom and evening gloves, the first, leaked cover image no doubt left ex-husband Russell Brand wondering if he'd made a terrible mistake.
Now we've seen the other snaps, we're inclined to think he has…
Alongside the steamy showgirl-esque snaps, Perry neatly avoids any talk about her ex, and instead chats with Bridesmaids star Kristen Wiig about her religious upbringing and why she has never stopped believing.
The cover of the March 2012 issue was leaked earlier this week. Scroll down for the inside shots.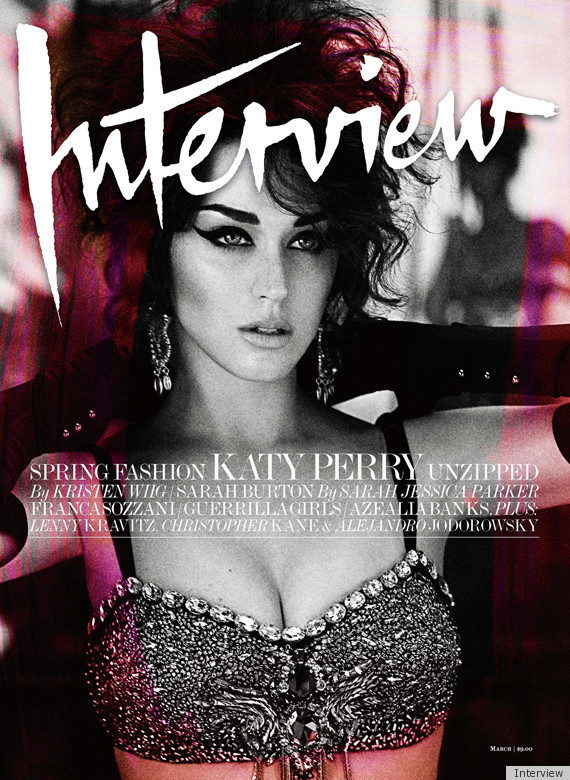 Katy Perry Interview Magazine
KATY AND RUSSELL'S MARRIAGE IN PICS
Katy Perry & Russell Brand Before The Divorce