Considering Natalie Portman wanted to keep us all guessing as to whether she had tied the knot with Benjamin Millepied, she's sure not doing a very good job of hiding her wedding ring - that's if it IS a wedding ring of course.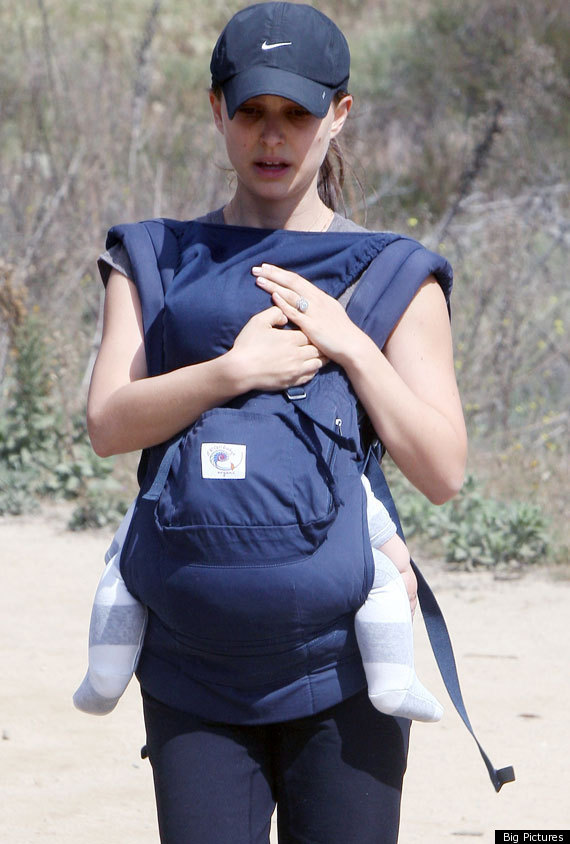 The Black Swan star was spotted flashing a huge sparkler as she went on a hike in the Hollywood hills yesterday.
As she cradled her son Aleph on her brisk walk (yes, he's in there somewhere) her diamond ring was on show for all to see.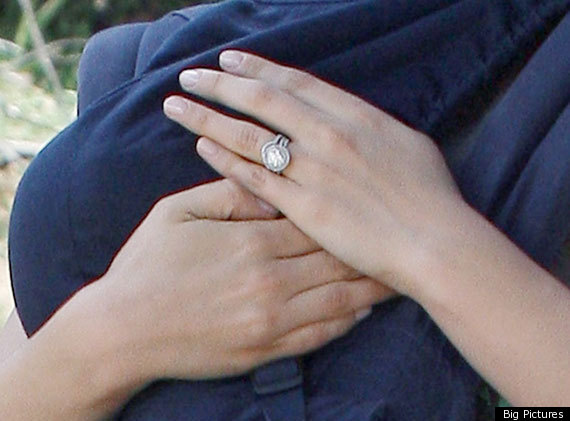 It is the second time in a week she has fuelled speculation she and Benjamin have secretly wed, after they were both spotted showing off a wedding band at Sunday night's Oscars.
On both occasions, Natalie's band has sat beside her massive rock she was given by Ben when they got engaged in December 2010.
And while nothing has been confirmed by the couple as to whether they have really tied the knot, a jeweler did come forward to say he had designed the rings for them.
Jamie Wolf - who is a pal of Benjamin's - also designed Natalie's engagement ring and told US Weekly: "We wanted everything about the ring to speak to things that are important to Natalie."
CELEB PICS OF THE DAY