The Hand of God knocked England out of the 1986 World Cup, but now another godly intervention is being blamed for scuppering a footballer's career.
Former semi-professional Arquimedes Nganga is suing the British arm of the Baptist World Alliance, alleging that his 19 years spent as a "fervent evangelist" in the Baptist faith deprived him of the chance to play for Manchester United.
The 46-year-old converted to the faith in 1989, having played at third division level in his native Portugal. He quit playing at all levels of the game to devote himself to his new religion, but the London Evening Standard reports that he has accused the church of "destroying his social life, causing him 'psychological harm' and defrauding him of money through compulsory donations".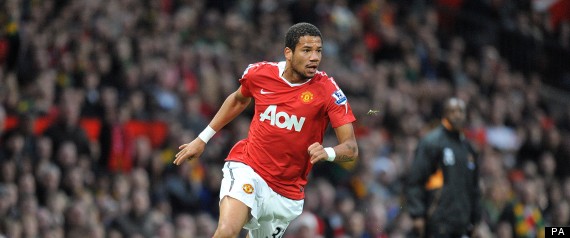 Bebe was signed by Manchester United after impressing in Portugal's lower leagues
He said: "I could definitely have had a long career in the Premiership. I see many players playing today who I am not inferior to - and perhaps even better than. Most midfielders are either defensive or attacking but I was both. I had something new."
Sir Alex Ferguson may have missed out. United's midfield malaise has been well documented and has festered even during Roy Keane's last year at the club.
Ferguson even turned to Portugal's lower leagues to sign forward Bebe in a deal reportedly worth £7m. And the former vagrant has gone straight into the all-time United XI. Of worst players.