A father of three has admitted strapping a fake bomb to the neck of an Australian millionaire's teenage daughter in an extortion bid.
Investment banker Paul Peters, 51, pleaded guilty to strapping a hoax bomb to Sydney schoolgirl Madeleine Pulver's neck for 10 hours in a bid to extort money from her family.
According to police documents Peters began the ordeal by walking into the home of Madeleine in August 2010, clad in a balaclava and told the teen he was not going to harm her, saying: "Sit down and no one needs to get hurt." Paul Peters
As well as the bomb he also allegedly attached a letter to her chest reading: "Don't tell the cops, or I'll detonate."
Peters then disappeared after telling Madeleine to count to 200, leaving the teen free to call for help, court documents said.
Police took ten hours to realise the bomb was a hoax, with it only being removed from her neck at midnight.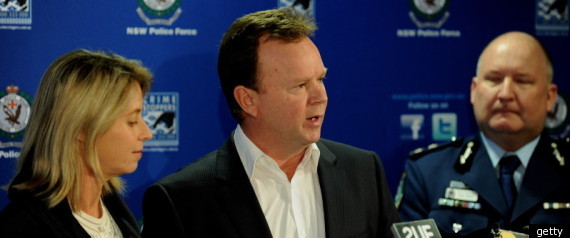 Outside Sydney's Central Local Court Madeleine's father Bill said the guilty plea was a great comfort.
"We're extremely proud of the way our children reacted, especially our gorgeous Maddie," he said.
"There was no – nothing other than just the fact of Maddie was in the wrong place at the wrong time.
"A poor decision by one man has prompted a truly extraordinary and inspiring response from many thousands of people and we will be forever grateful."
"Peters deeply regrets and is profoundly sorry for the impact that this incident has had on Ms Pulver and her family," his lawyer Kathy Crittenden told the court as she entered a guilty plea on his behalf, admitting aggravated break and enter and committing a serious indictable offence.
Peters is due to be sentenced on 16 March.