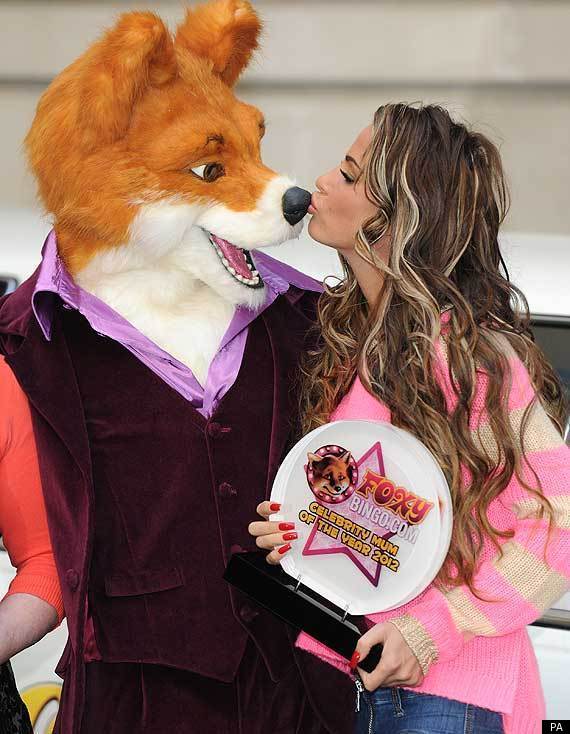 It was only a few days ago that Katie Price admitted that men are too afraid to approach her but she's already bagged herself a real fox.
OK, so the fox isn't strictly real - but we're pretty sure there's a real human being inside of that get up - not that Katie was interested - she was far too busy basking in the glow of being named Celebrity Mum Of the Year by Foxy Bingo.
Speaking about winning the award - which she previously won in 2007 - Katie said: "Being a mum is one of the most rewarding jobs in the world but it can also be very hard work - especially juggling a busy career with three kids! Even when you have friends and family to support you, it makes a huge difference to hear someone say you're doing a good job.
"Winning Celebrity Mum of the Year for the second time feels like a huge triumph, especially because it's chosen by the public. I'd like to say a huge 'thank you' to everyone who voted for me for Foxy Bingo Celeb Mum – it really means the world to me.'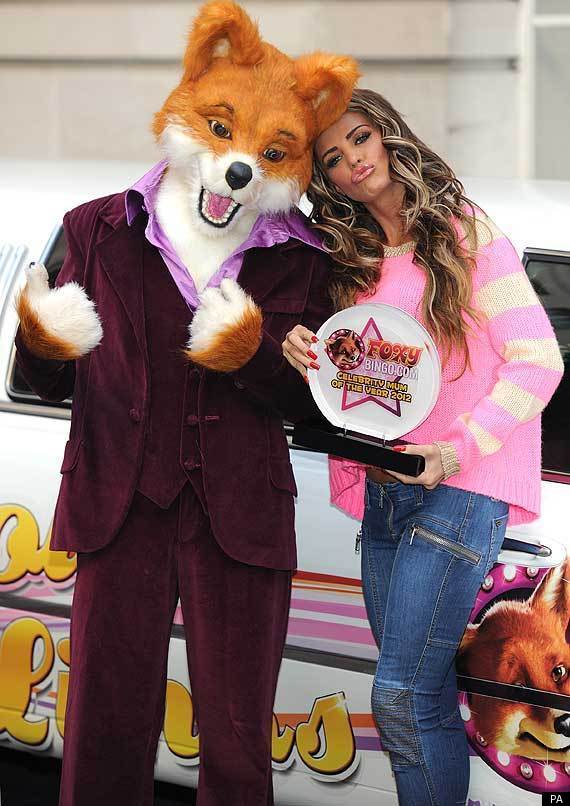 Mark Segal, Director of Marketing at Foxy Bingo added: "Katie is undoubtedly one of the UK's biggest stars and manages to juggle this with being a hands-on mum to all three of her children.
"She is a wonderful role model for mothers faced with the difficulties of juggling work and motherhood."
Katie - who beat the likes of Amanda Holden, Holly Willoughby and Victoria Beckham to the title - kept it casual as she collected her award in a pair of jeans and a jumper (in pink, natch). It was in big contrast to the outfit she wore to The Hunger Games premiere last night.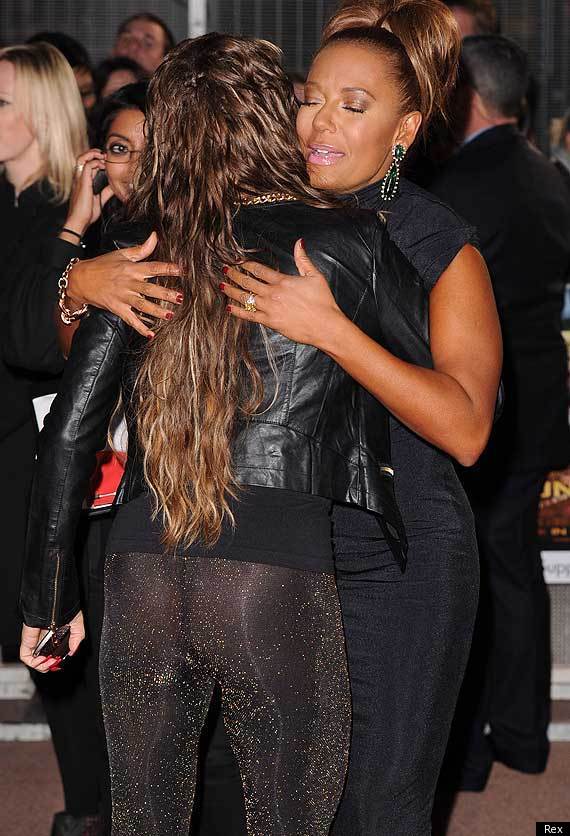 The model rocked up to the event in London's 02 Arena in a pair of sparkly leggings which looked see-through as she greeted Mel B on the red carpet.
But Katie was all dressed down up with nowhere to go - she left in a huff with pal Michelle Heaton after they refused to surrender their mobile phones at the event.
Taking to Twitter afterwards, she said: "How many parents of children/disabled children know the importance of being able to be contacted if something happens in an emergency?... they treated us like shit and we are doing them a favour giving them FREE publicity!my kids are more important."
Katie Price is Celebrity Mum Of The Year 2012