Unbelievably Michelle Heaton gave birth just two months ago.
And as she glammed it up on the red carpet of last night's The Hunger Games premiere in a figure hugging white zip-up dress, there was no telling she was a new mum.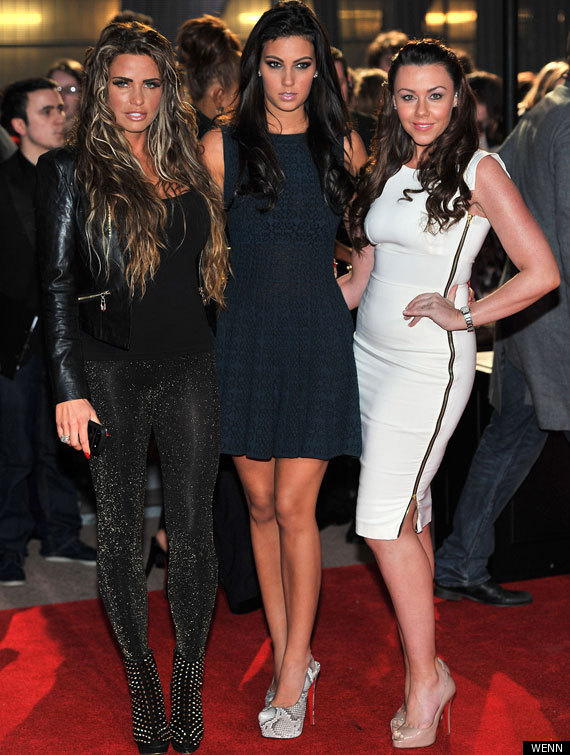 It was the first night she had spent away from her baby daughter, and BFF Katie Price was there to hold her hand.
But despite her slimline figure, Michelle recently told of her struggle to shift the weight after the birth.
She told OK magazine: "It is so difficult. I'm just over a stone more than I used to be and I'm finding it really hard to lose the baby weight.
"It's not easy, I'm not not a naturally slim person."
But after dazzling on the red carpet it all turned a bit sour after the pair were asked to hand their phones in by event organisers.
Both Michelle and Katie refused to give their mobiles over, and stormed out of the cinema, beginning a Twitter tirade against security staff.
"What a shame we had to leave #hungergames prem. as a mum of an 9wk old and Katie a mum of Harvey, we couldn't possibly hand our mobile phones in, in case of emergencies!" she ranted.
"Such a shame, it was my first night away properly from faith, how could I possibly hand over my phone in case my husband needs me.. Gutted."
ALL THE PICS FROM LAST NIGHT'S PREMIERE