X Factor judge Tulisa Contostavlos may still be reeling from her sex tape scandal, but she can can always cry on the shoulder of Imogen Thomas.
Long before she was best known for fighting off an injunction from Manchester United ace Ryan Giggs, Imogen was also the 'star' of her very own sex tape after ex-boyfriend Leighton Brookfield posted the video online following her appearance on Big Brother in 2066.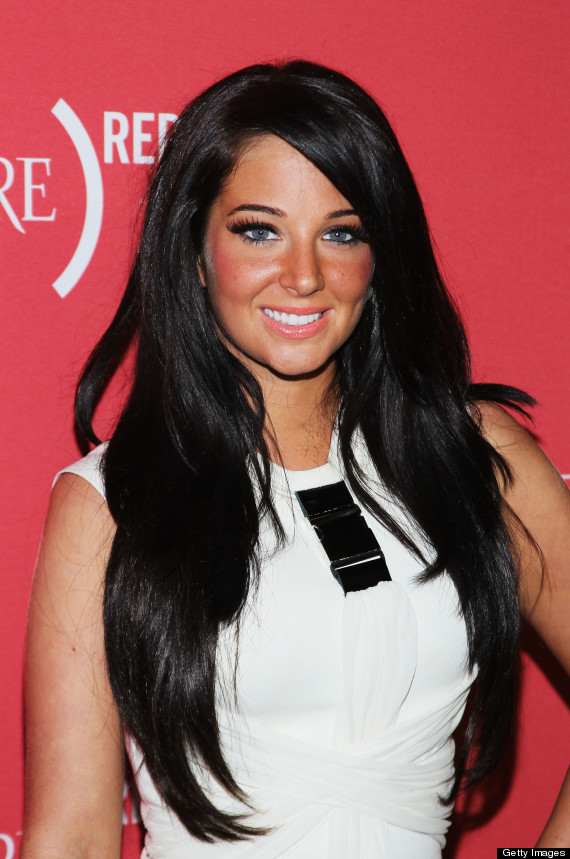 And the Welsh beauty took to Twitter to offer her support to the stricken singer, tweeting: "I feel sorry for Tulisa. I felt violated when my ex sold a very private moment of the both of us. I didn't even know he had it ... The lies...
"It was like something from the dead. The pain is unbearable. So private. She will be judged, I still do (get judged)... The lowest scumbags."
Not content with leaping to her defence, the glamour model also retweeted a series of messages from supportive followers, including: "People who judge others shows who they really are, they are the scumbags."
Devastated Tulisa initially branded the sex tape fake but admitted on Thursday that she is the person performing a sex act in the seven-minute clip which leaked on the internet this week.
A host of celebrities have joined Team Tulsa, with Simon Cowell backing his fellow X Factor judge and Daisy Lowe, Aston Merrygold and Kirk Norcross all pledging their support to her.
CELEB PICS OF THE DAY