A 51-year-old man with a rare disfiguring skin condition has told of his desire to find love for the first time.
Lauw Tjoan Eng from central Jakarta, Indonesia is covered in benign tumours, a condition which began when he was just five years old.
"It makes me frustrated just looking in the mirror - my reflection is horrible and I try to avoid it whenever possible," he told The Sun.
"I live on my own and my sisters live quite far away from me so I feel really lonely. I don't have a job because nobody will employ me so my sisters send me money to survive."
He says he hopes to find a cure for the disease, thought to be hereditary, and find love.
"So I hope one day I can be cured and find a women who I can be happy with, marry her and live a normal life like everyone else."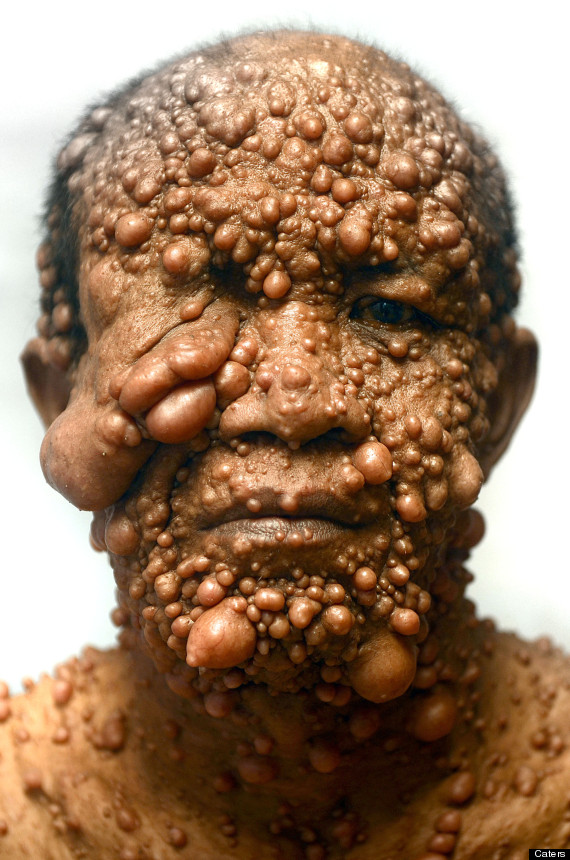 Tjoan Eng says he goes out at night so he cannot be "judged", adding:
"When I go out during the day people always look at me strangely and I have been ridiculed by people because of the way I look. But they don't know me - so they can't judge me. I have no wife or children and have never been near a woman."
The 51-year-old has had surgery once but cannot afford further treatment.