Argentinian veterans have remembered fallen comrades in a service to mark the 30th anniversary of the Falklands conflict.
The veterans gathered in the Plaza Malvinas in the southern city of Ushuaia, from where many of the Argentinean ships involved in the conflict set sail.
Also in attendance were military personnel, widows of fallen soldiers, and thousands of members of the public.
The service took place close to the memorial for the 1982 conflict, which lists the name of the 649 Argentines killed during the war.
Cristina Fernandez de Kirchner is expected to close the day of remembrance with a speech broadcast on national TV. The president is expected to make reference to the current dispute over the islands' sovereignty.
In the capital Buenos Aires, a protest march is expected to take place, finishing at the British Embassy.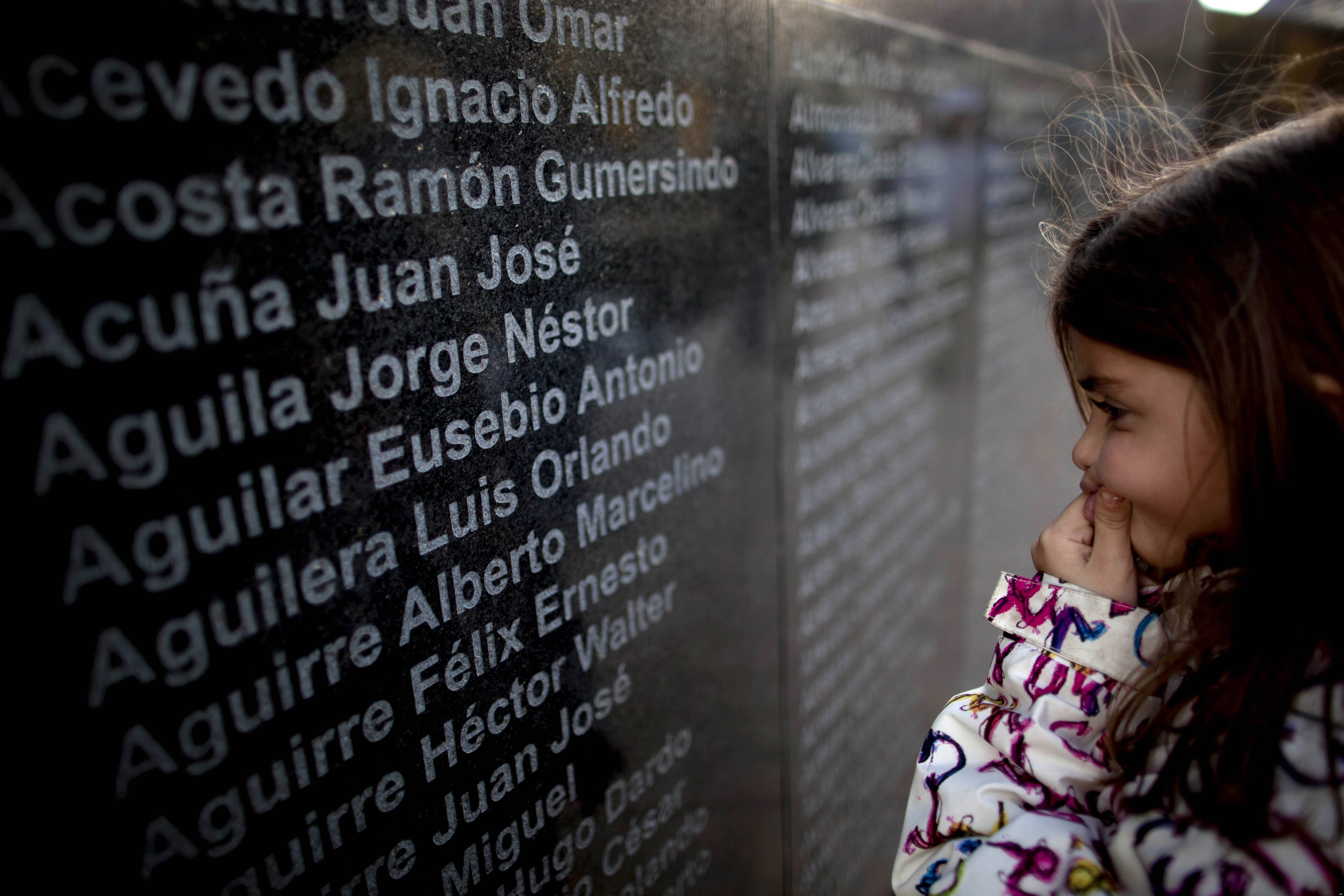 A girl looks at names of Argentinean soldiers killed during the conflict at the war memorial in Ushuaia
In the UK, widows of British soldiers killed in the Falklands conflict gathered on Monday for a service of remembrance in Staffordshire.
Sara Jones, widow of Lieutenant-Colonel "H" Jones VC, commanding office of 2 Para who was killed in action during the battle of Goose Green on 28 May 1982, was also at the site.
In a letter to The Daily Telegraph, Foreign Secretary William Hague was equally strident in defence of the islanders' sovereignty, while criticising the "intimidation" tactics latterly used by Argentina, including the closing of ports to British shipping.
"Such efforts to intensify a disagreement - which neither we nor the people of the Falkland Islands have ever sought to provoke - are out of step with international collaboration in the modern world," read the letter.
Labour's shadow defence secretary, Jim Murphy, echoed Hague's sentiments by committing to defend "the Falkland Islanders' wishes".
"The conflict 30 years ago was in defence of a sovereign British territory which had been invaded. Something more important than Empire's legacy was and is at stake: the universal right to self determination and our belief that diplomatic dispute should be resolved by democracy rather than the uptake of arms," he said.
Murphy added that despite recent "Argentinean belligerence", relations between Britain and Argentina are "totally different from the early 1982".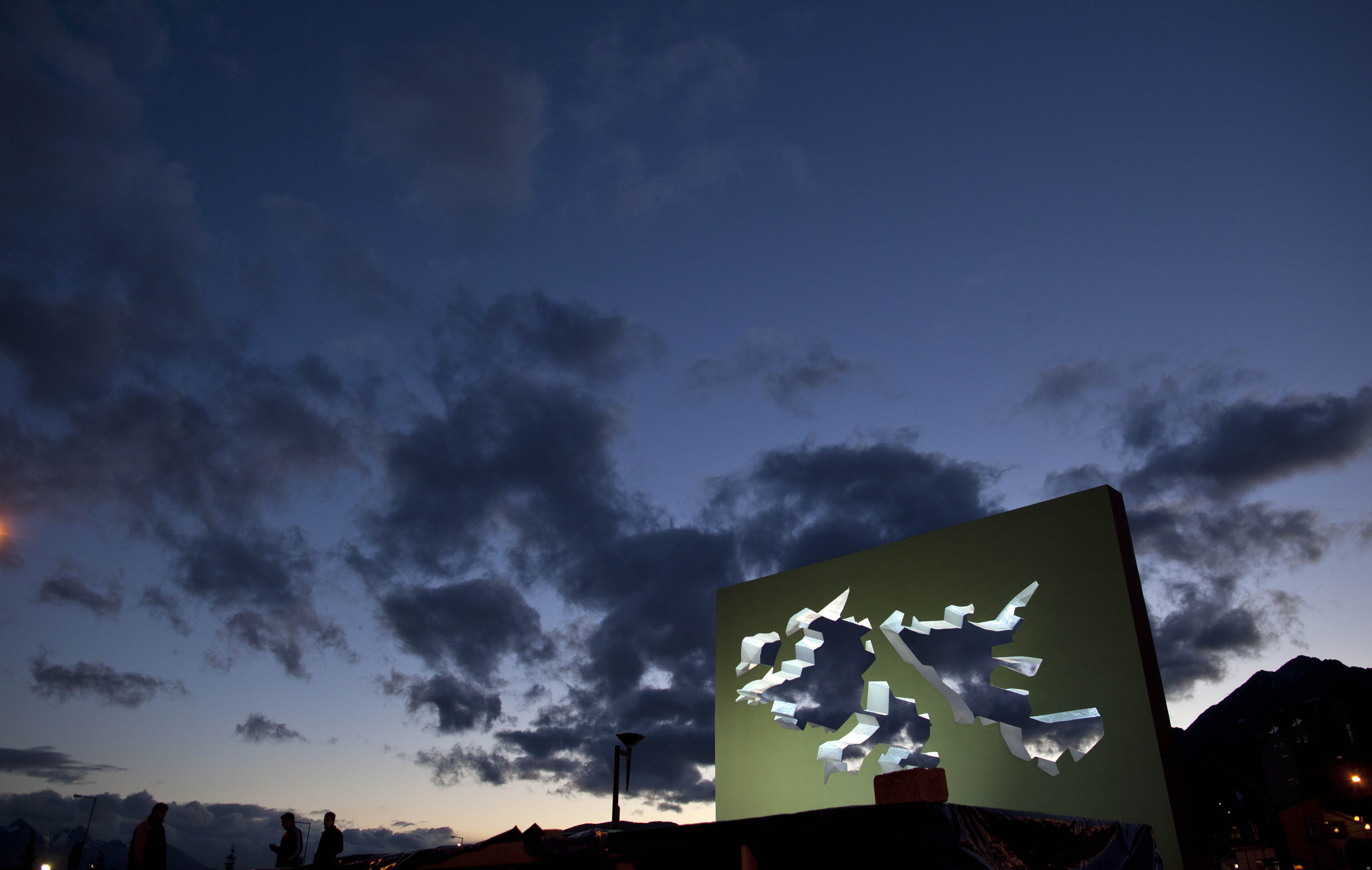 The Malvinas Falklands war Memorial in Ushuaia