A lucky hamster has been pulled from the remnants of a house in Essex following a gas explosion.
The fortuitous pet survived for more than 12 hours in the rubble after the collapse of the property in Wellesley Road, Clacton.
The hamster, which has not been named, was discovered during demolition of the house.
Once spotted, a cage was brought down by a wrecking machine and handed over to firefighters.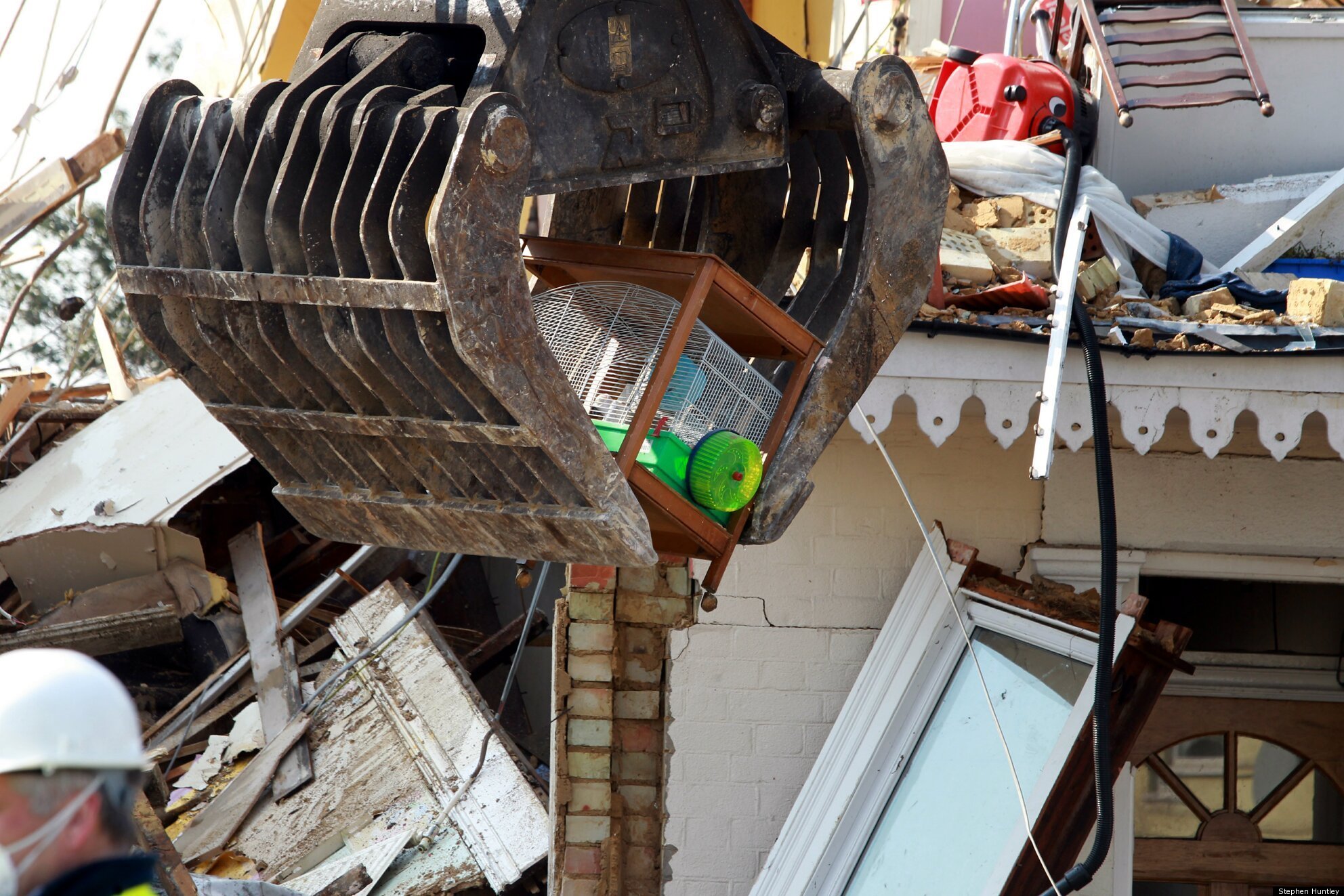 A wrecking machine lowered the cage
Earlier, a family of four was rescued from the roof of the building and firefighters saved a woman and a man from inside.
Around 60 people were evacuated from nearby homes.
Reportedly, all the residents have been accounted for by the Urban Search and Rescue Team.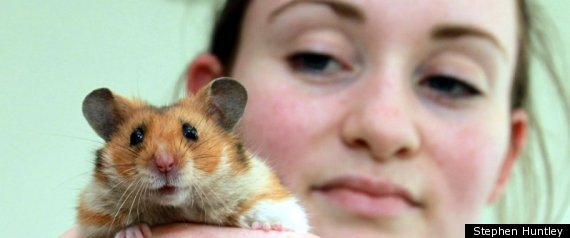 The rescued hamster at the vets