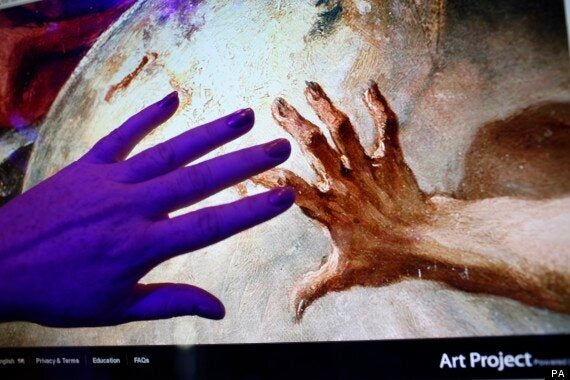 Google Art Project launched in 2011
Google has expanded the art project that allows fans to take a peek inside museum walls from the comfort of their armchair.
Last year, the internet giant announced 17 museums which collaborated with the internet giant to offer 360 degree virtual tours of their galleries.
Now Google's Street View technology will be used to offer a virtual walk through the corridors of 46 more museums.
Google has also signed partnerships with 151 partners in 40 countries, to show objects in their collections.
In Britain, Dulwich Picture Gallery, the Royal Collection, the Victoria And Albert Museum, the Serpentine Gallery, the Imperial War Museum, National Galleries of Scotland, the Jewish Museum, the Museum of London, and the Walker Art Gallery, Liverpool are among those now signed up to Google Art Project.
Tate Britain and the National Gallery were among the museums which had already collaborated on the project.
Viewers can also look at the White House in Washington, the Museum of Islamic Art in Qatar, and the Santiniketan Triptych in the National Gallery of Modern Art in Delhi, India.
More than 30,000 objects are available to view in super-high resolution, so that they can be seen in detail.