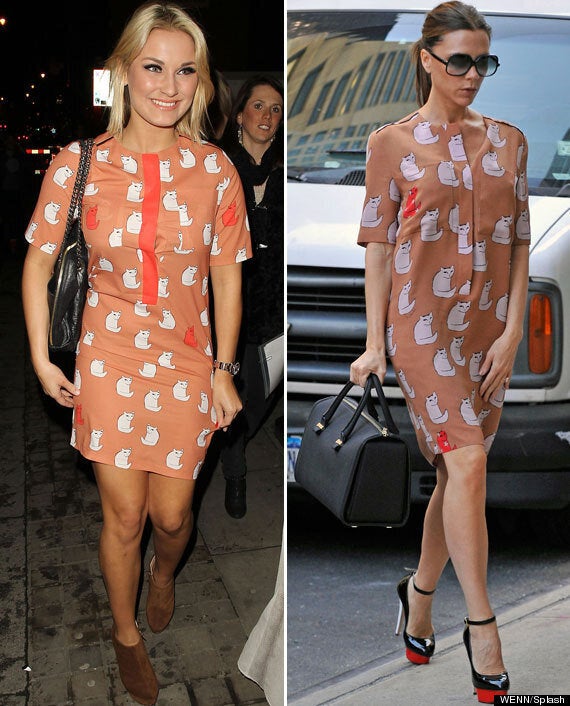 As Victoria Beckham is now a very serious fashion designer dahling, she's used to the big names like Cheryl Cole, Jennifer Lopez and Eva Longoria wearing her designs.
So we doubt she'll impressed to hear that not only is TOWIE's Sam Faiers trying to add herself to that list of names, but she's too blinking cheap to actually splash out on the real deal.
Yep that's right, Sam was sporting faux VB as she attended the Cadbury Unwrap Gold launch party held at London's Ninetyeight club last night.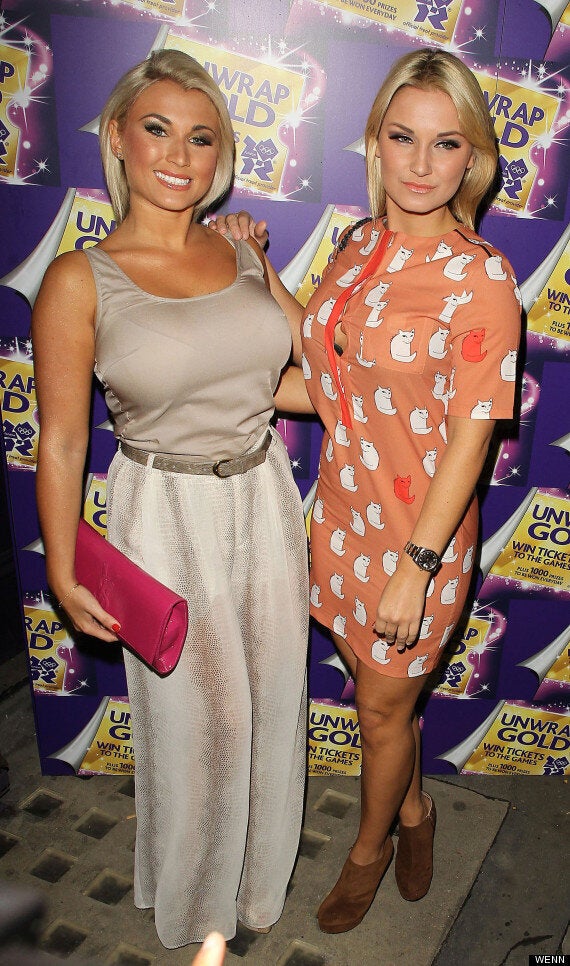 The orange mini-dress with cats printed on it is near-on identical to one from Victoria's fashion collection, which the lady herself has even been seen sporting in the past.
Last night's event was attended by an array of, errrm, stars including Jessica Wright, Lydia Bright, Nanny Pat and oh, Alexandra Burke. We didn't realise she's joined the cast of TOWIE?
Check out all the pics from the bash in our slideshow: