There's nothing we love more than new additions to the celebsville family, especially when we get to coo over cute snaps of them.
So get ready to have your heart melted by Michelle Heaton's daughter Faith.
The star has tweeted a picture of her baby daughter, admitting how she just couldn't resist showing her off.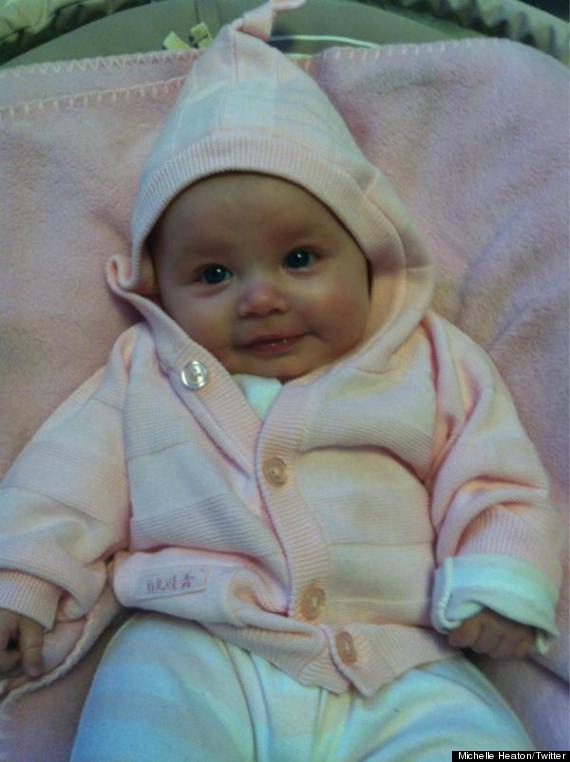 Posting the photo on Twitter, she wrote: "Ok, we've caved in-We had to share this gorgeous picture of faith with u all. @hughhanley & i r so proud and blessed".
Michelle and her husband Hugh Hanley welcomed their first child in January, and after her followers tweeted their compliments on the pic, she replied: "Thank you all so much for the kind words... Although u wouldn't think she's that cute if you saw what's in the nappy! Lol".
She added: "Thank u peeps Appreciate all the comments on faith, she really is gorgeous-takes after her daddy-She's now asleep, hopefully till 630 again."
> IN PICS: CELEB OFFSPRING