An online sex shop has caused controversy by unveiling a limited edition vajazzle in honour of the Queen's Jubilee.
Saucy website Lovehoney.co.uk wanted to celebrate Queen Elizabeth's 60th anniversary on the throne with a sexy souvenir.
So they launched the 'Majazzle' - a package where women can decorate their private parts by sticking on crystal decorations in the shape of a crown.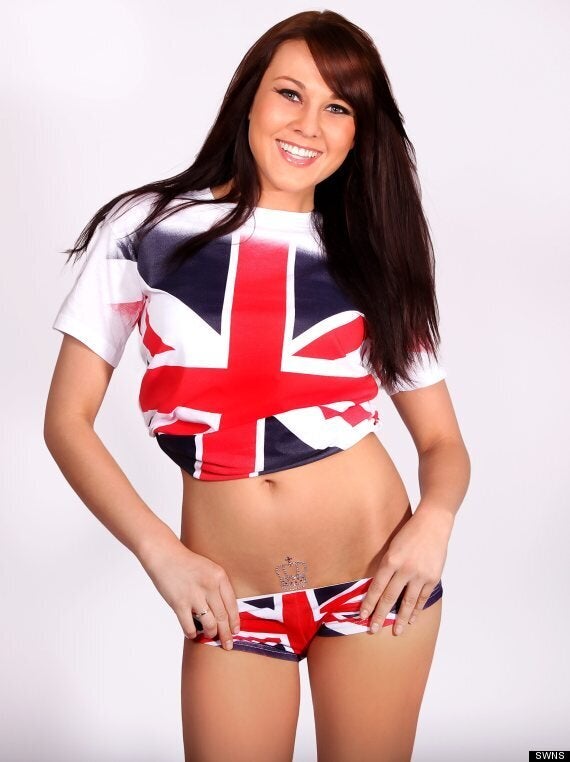 Proud to be British: celebrate the Queen's reign even when naked
The vajazzle became a nationwide sensation after beauty salon owner Amy Childs performed them on The Only Way is Essex.
Former TOWIE star Maria Fowler revealed she would be decorating herself in honour of Her Majesty.
Glamour girl Maria, 25, said: "It's a brilliant idea. We'll all be going on the razzle. What better way to dazzle than with your very own
"It will be the jewel in the crown of the Queen's celebrations."
Neal Slateford, owner of Lovehoney, admitted he wanted to "get in on the fun".
He said: "It's in patriotic red white and blue and you can wear it anywhere - making it a jubilee for your jubblies or a sparkling street party for your sexy bits.
Last year the website produced a commemorative Royal Wedding Ring which allowed amorous couples to enjoy a special union of their own.