Kim Kardashian is doing little to stop those rumours she's dating Kanye West, isn't she?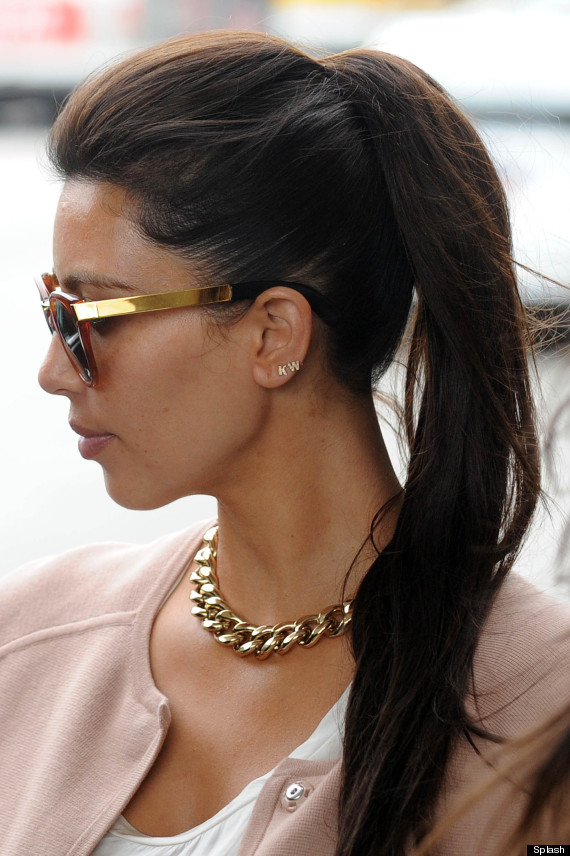 Of course never one to chase publicity, KK decided to flaunt a pair of earrings in the shape of the initials 'KW' as she arrived at LAX airport on Sunday.
With her hair swept back in a ponytail, they were on display for all to see as she walked through the terminal. The pair had enjoyed a string of dates over the weekend as she joined the rapper in New York.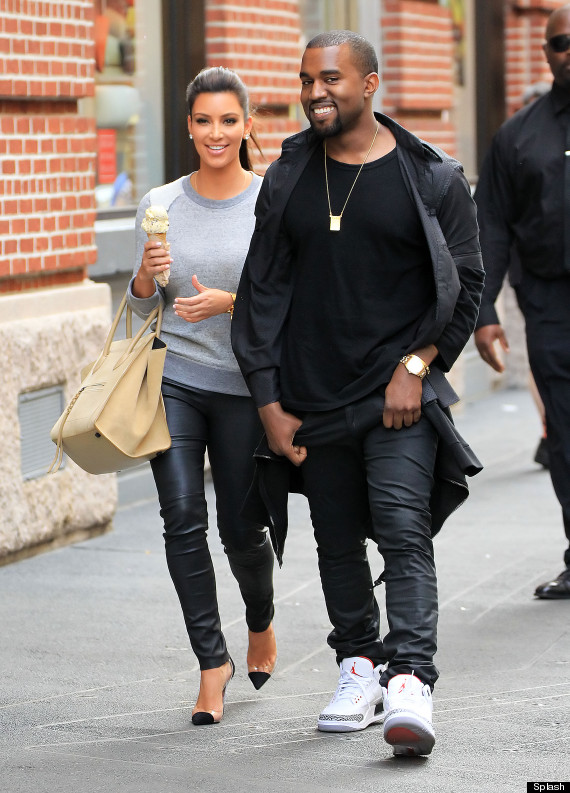 They were spotted strolling through the streets enjoying an ice cream on Saturday, before heading to an exclusive restaurant together later that evening, where they were joined by Kim's mum Kris Jenner.
How romantic.
Kanye seems to have got the seal of approval from Kris, who she reportedly believes could boost her daughter's profile.
A source recently told more! magazine: "Kris must be aware that Kanye's high profile could do wonders for Kim's image. Added to that, I'm sure she thinks he's a smart businessman and can help Kim with all her product lines, as well as actually being very nice and taking care of her.
"I think he loves how Kim's family has embraced him, especially Kris, who's like a surrogate mother to him after his own died suddenly in 2007. It's just another part of Kim's appeal to him," they said.
Rumours the pair had taken their friendship to the next level began earlier this month, after Kanye wrote a song declaring his love for the star.
According to TMZ, the song features the lines: "And I admit I fell in love with Kim... Round the same time she fell in love with him... That's cool, babygirl, do your thing... Lucky I ain't had Jay drop him from the team."
>IN PICS: CAUGHT ON CAMERA